Thousands light the way for SDGs in Nigeria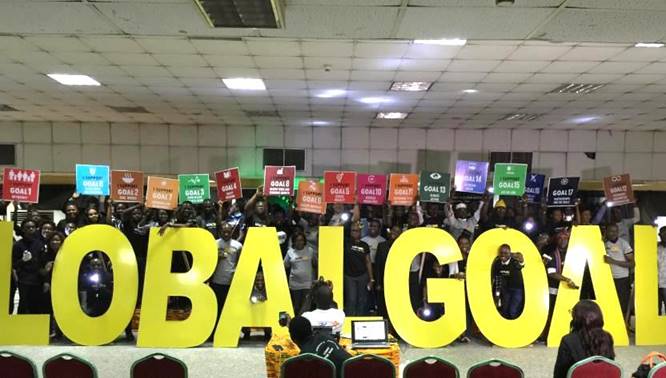 Nigerian artiste and member of Lagos State House of Assembly Desmond Elliot and  Social Activists united to light the way for the SDGS on 24 September 2015 
Nigerians from all walks of life converged  in Lagos to light the way for the implementation of the Sustainable Development Goals (SDGs) in Nigeria.
Light the way is a global campaign calling on world leaders to keep their promises when they meet in New York on 25th September to adopt the sustainable development goals (SDGs). In over 100 countries of the world tens of thousands of citizens will unite in one voice to ask world leaders to light the way to a better world by 2030.
On Thursday 24 September, citizens and citizen organizations in Nigeria gathered by 4pm at the University of Lagos, Multi-Purpose Hall and called on the Buhari administration to light the way towards taking urgent action to end poverty, inequality and climate change in Nigeria.  The event highlighted what the goals are and its implications for our growth as a country.
The light the way campaign which featured Desmond Elliot a celebrated actor and Lagos State House of Assembly member as the keynote speaker inspired Nigerians to learn about the SDGs and its implications for our national development.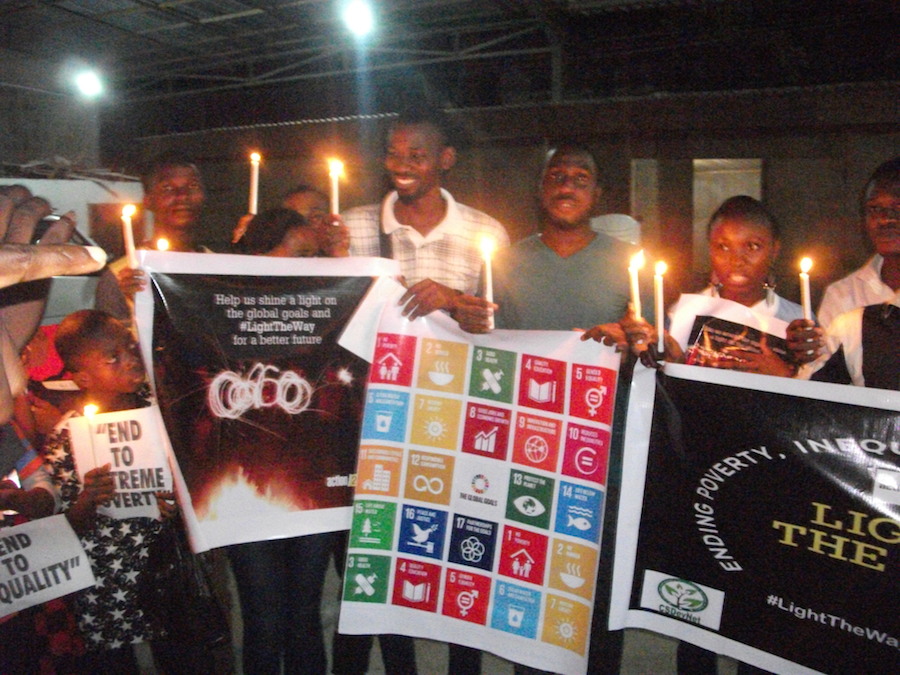 Leading civil society actors from Save the Children, One Campaign, Nigeria Network of NGOs, Climate & Sustainable Development Network of Nigeria, BudgIT, The Future Project, Women Advocacy Research and Documentation Centre and the United Nations Millennium Campaign also participated in the event.
'' We are thrilled to be observing the light the way campaign in Nigeria at an epoch making event to usher in the SDGs and build national momentum for the goals. Thanks to action2015Nigeria coalition for making this happen'' said ONE Campaign Country Representative Edwin Ikhuoria.
''The light the way event will provide Nigerians with information on the 17 goals that will transform their lives for the better by 2030. It is an opportunity for all to come behind the goals in order to make it a reality'' stated Hope Oduma from Save the Children Nigeria.
Speaking further Atayi Babs, National Network Coordinator Climate & Sustainable Development Network of Nigeria (CSDevNet) noted that ''Nigeria will need to light the way for Africa and indeed the rest of the developing world in taking bold and urgent actions to end poverty, inequality and climate change- we can achieve the goals by 2030''.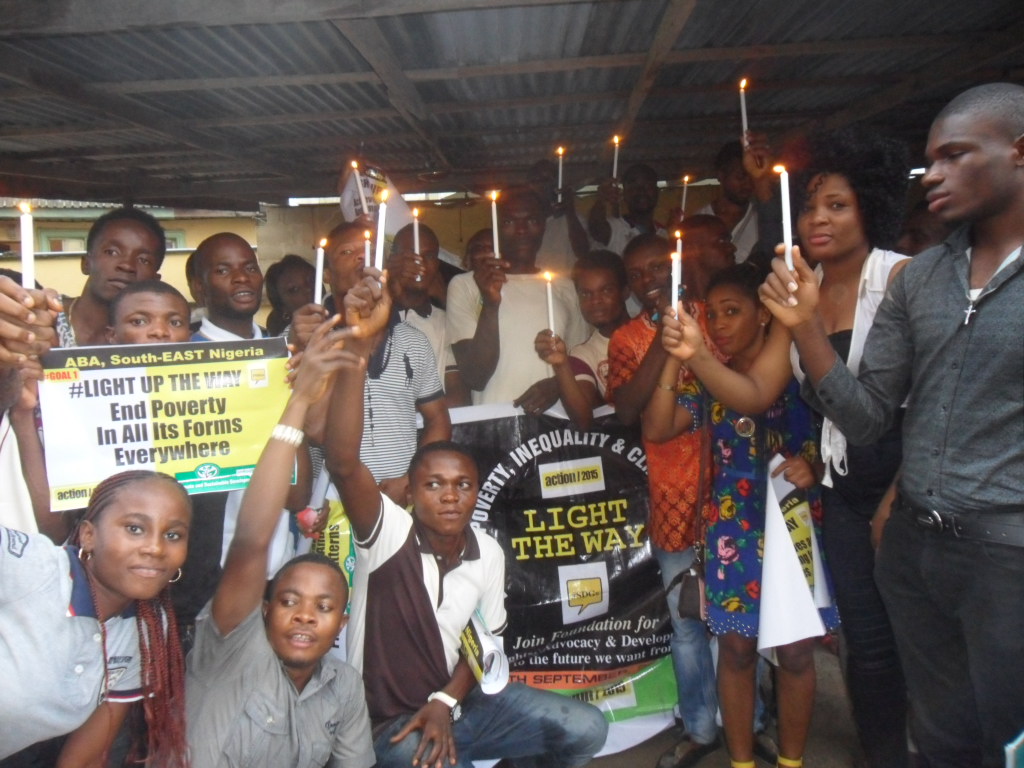 ''Thursday 24 September is a public holiday in Nigeria and an opportunity for us to light the way for the SDGs as we join the Islamic community to celebrate Sallah, at praying grounds, we encourage our Muslim brothers and sisters to light the way for the SDGs through their prayers'' said Oyebisi Oluseyi, National Focal Point action2015 Nigeria.
In addition to the Lagos event, Light the way campaign activities held simultaneous across Nigeria with leading CSDevNet member-organisations leading campaigners in Abeokuta, south-west Nigeria and Aba, south-east Nigeria respectively.