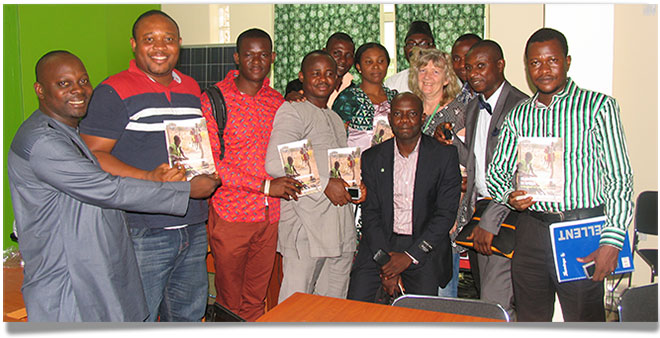 About Us
With a membership of 300 organisations cutting across the six geo- political zones in Nigeria, Climate & Sustainable Development Network of Nigeria (CSDevNet) brings together community associations, pastoralists, youth and women groups, media organisations, faith-based and civil society organisations working on sustainable development goals to commonly promote and advocate pro-poor, climate-friendly and equity-based responses to climate change and sustainable development.
CSDevNet aspires to unify and coordinate isolated civil society efforts on climate change advocacy in Nigeria to ensure that people-centred response mechanisms are accorded desirable attention and relevance as climate change is increasingly mainstreamed into national and global poverty reduction and sustainable development strategies and actions.
CSDevNet is the designated national platform for Pan African Climate Justice Alliance (PACJA) as well as an accredited organization with United Nations Framework Convention on Climate Change (UNFCCC), the Green Climate Fund (GCF), United Religions Initiative (URI), and works closely with ECOWAS and AfDB including Federal Government of Nigeria.