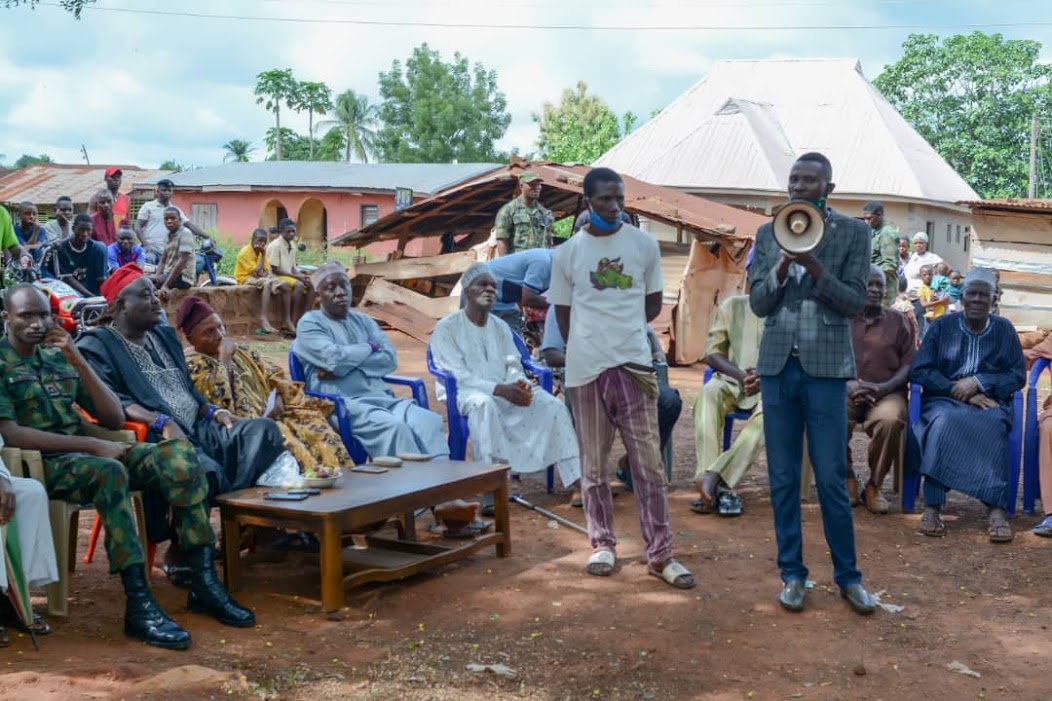 Since Nigeria recorded her first case of Corona Virus Disease (COVID-19) on the 27th of February, 2020 through an Italian citizen, the record consistently has been on the increase, and gaining a widespread across the country. As at the time of this activity, Nigeria had recorded six thousand, six hundred and seventy-seven (6677) cases, with one thousand eight hundred and sixty (1860) discharged, and two hundred and two (202) death recorded across the country.
From the early stage of this pandemic till now, CSDevNet in collaboration with organizations such as WelfareAid Initiatives, Nigerian Civil Society Framework for Paris Agreement and SDGs and the Pan African Climate Justice Alliance (PACJA), has been involved in massive campaigns on COVID-19, and donation of some hand washing facilities across the six geopolitical zones in Nigeria.
Some of the most recent of such activities held in Anyigba, Dekina Local Government of Kogi State, where the campaign was taken to the various public places, and the palaces of traditional rulers where these items were donated.
UNILEVER COLLABORATION
In bid to intensify this effort, CSDevNet went into collaboration with Unilever who has before now made huge donation to both Government, and Non-Governmental Organisations (NGOs) across the country and beyond.
This collaboration brought about the Advocacy Campaign on COVID-19 at Akpanya and Odolu, communities bordering Enugu and Kogi States. Items such as hand washing machines, reusable nose masks, hand sanitizers, soaps, and other personal hygiene essentials were distributed.
Presently in Nigeria, Kogi State is yet to record any COVID-19 case, hence, the need for this interstate border campaign.
The Traditional Rulers, HRH Michael Atuluku of Odolu and HRH Sylvester Onoja of Akpanya who took delivery of these items on behalf of their communities, appreciated this gesture, and called for increased collaboration by the Government, corporate Organisations, and Individuals for such an effort to be replicated to ensure we all overcome this pandemic in no distant time.