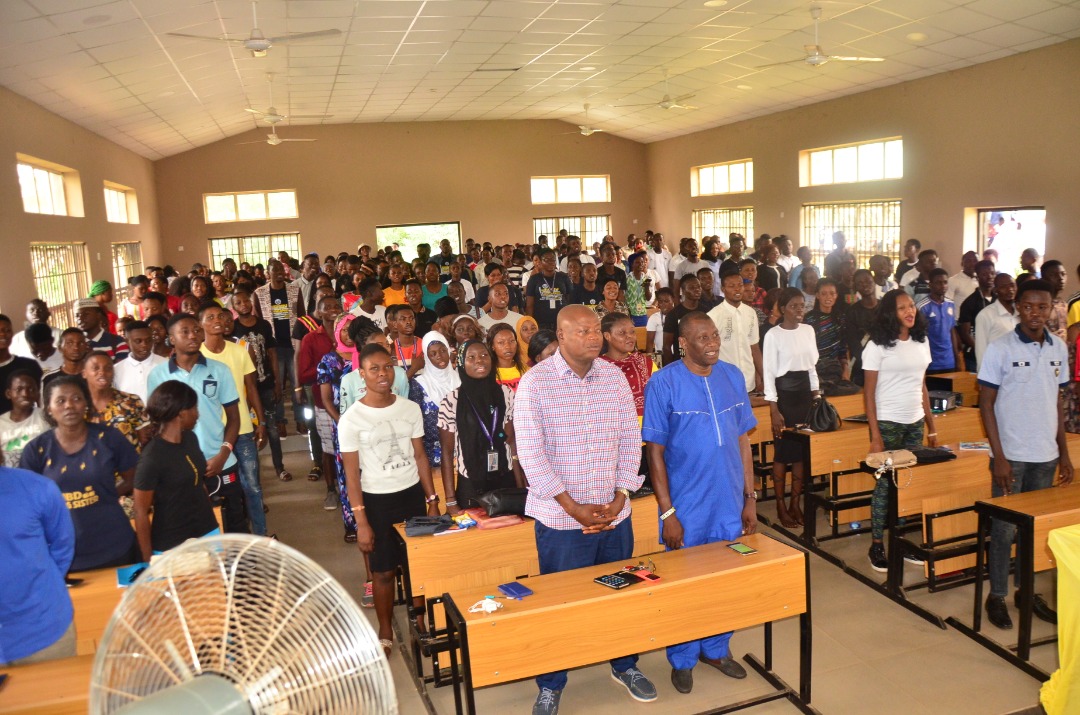 The attendant loss and damage associated with the impacts of climate change and disasters which featured prominently in the Paris negotiations was brought to fore again in the ancient city of Ibadan, South-West Nigeria.
This was underlined by stakeholders who attended the 2019 International Disaster Reduction Day lecture. They corroborated that many of the worst effects of climate change as already being experienced in many developing countries required concerted efforts of all stakeholders to ensure loss and damage are reduced to the barest minimum.
The Sustainable Development Club (SDC), The Polytechnic, Ibadan with support of Climate and Sustainable Development Network (CSDevNet) and other stakeholders organized a Public Lecture with the theme "Reducing Disaster Damages, Enhancing Sustainable Development" to commemorate the 2019 International Day for Disaster Reduction.
The lecture, which held on the 15 October, 2019, was well attended by many State and Non-State Actors especially the Youth to deliberate on the increasing loss and damage resulting from climate change impacts and disasters, and to channel a proper course of action towards reducing the impacts on the most vulnerable and the poor in the society.
According to the President of SDC, Expert Temiloluwa Oyeniyi, the objective of the lecture is to bring all relevant stakeholders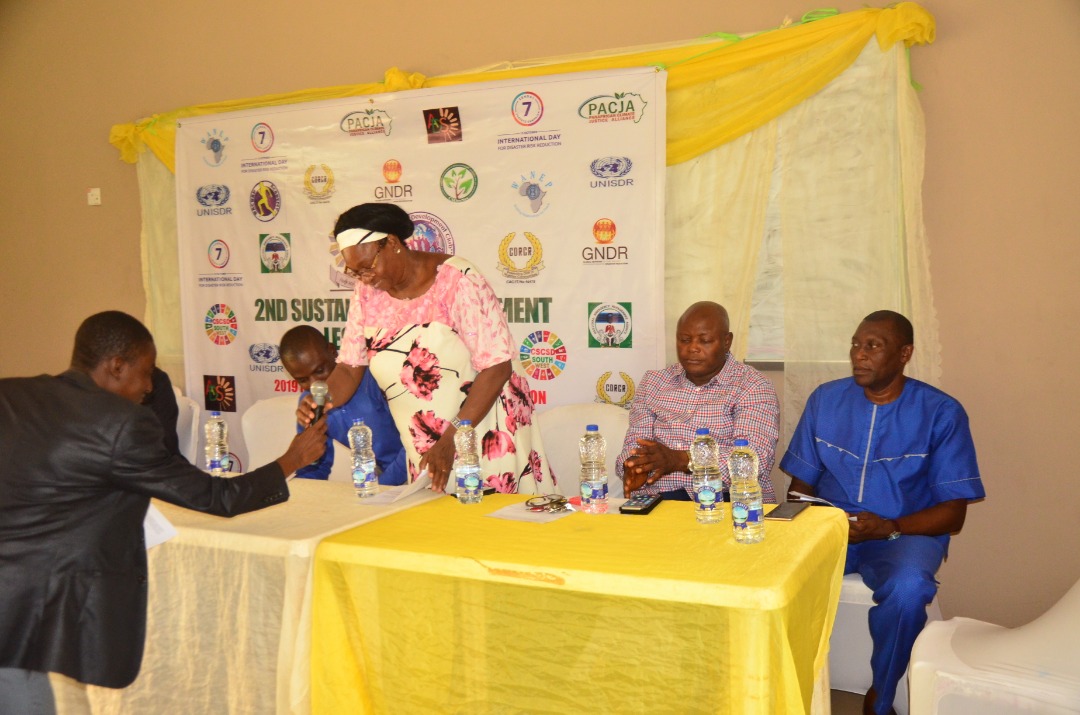 on board to discuss the best practices that can be in place to facilitate drastic reduction in loss and damage associated with impacts of climate change and disasters.
She therefore called on National Emergency Management Agency and other relevant stakeholders to invest largely on disaster risk reduction and also to build the capacity of Youth to be able to support disaster risk reduction efforts.
Also, the Head, Department of Local Government and Development Studies, The Polytechnic, Ibadan Alhaji Lukman Azeez congratulated all stakeholders on the occasion of this year's International Day for Disaster Reduction. In his opening remarks, he noted that the Second Annual Sustainable Development Lecture organized by the Club is a giant stride by a Students Club to promote Sustainable Development in line with the focus of the department.
He therefore opined that the outcome of the deliberations among the stakeholders should enable Nigeria to reduce loss and damage associated with climate change impacts as well as build the resilience of vulnerable communities to climate impacts and disasters. Alhaji Azeez concluded by charging the members of the Sustainable Development Club to channel their efforts towards promoting sustainability in the areas of Economy, Environment and the society.
In his keynote address, Professor Saka Jimoh, Coordinator, Environmental Protection and National Resources Programme, Centre for Sustainable Development, University of Ibadan traced the genesis of on-going sustainability efforts from Rio+20 which emphasized commitment to freeing humanity from poverty and hunger, to the Millennuim Declarations that ushered in Millennium Development Goals (MDGs) and now the Sustainable Development Goals (SDGs).
According to Professor Jimoh, the SDGs are universal, meaning they are equally applicable to all countries either rich or poor with challenging targets for both.
The keynote speaker called on all actors to invest considerable resources in climate resilience activities noting that the achievements of the laudable global goals may be difficult especially in poor countries of the World if there isn't enough fund to prepare and mitigate the impacts of disasters.
He enjoined the Nigerian government to make disaster risk reduction a priority in all her policies.
The guest lecturer Mr. Babatunde Adebiyi who is the Assistant Zonal Coordinator (South-West Zone), National Emergency Management Agency(NEMA) in his paper titled 'The Role of NEMA in Reducing Disaster Impacts and thus Enhancing Sustainable Development in Nigeria' took a critical exploration of the role(s) and operations of NEMA since its inception in 1999.
He emphasized that the Agency has been making concerted efforts towards strengthening disaster risk governance by establishing more zonal and operational offices to ensure measures are taken to reduce disaster damages and losses in all ramifications.
He added that NEMA also builds capacity of relevant stakeholders to ensure no one is left behind in the efforts to reduce loss and damage that usually accompany climate change crisis.  Mr Adebiyi explained that NEMA is making sure disaster risk reduction is mainstreamed in the schools and other relevant groups citing Grassroot Emergency Volunteer Corps (GEVC), NEMA/NYSC Emergency Management Vanguards and School Base Emergency Response Team as NEMA efforts of getting the youth involved in disaster risk reduction.
The Guest lecturer while submitting advocated for the establishment of Local Emergency Management Committees (LEMCs) in all Local Governments in Nigeria with adequate funding to make them perform the role assigned to them effectively.
The representative of Climate and Sustainable Development Network (CSDevNet), Mr Kolawole Amusat thanked the organisers of the lecture for selecting an appropriate theme 'Reducing Disaster Damages, Enhancing Sustainable Development' which is an area CSDevNet is taking a critical look at as a network.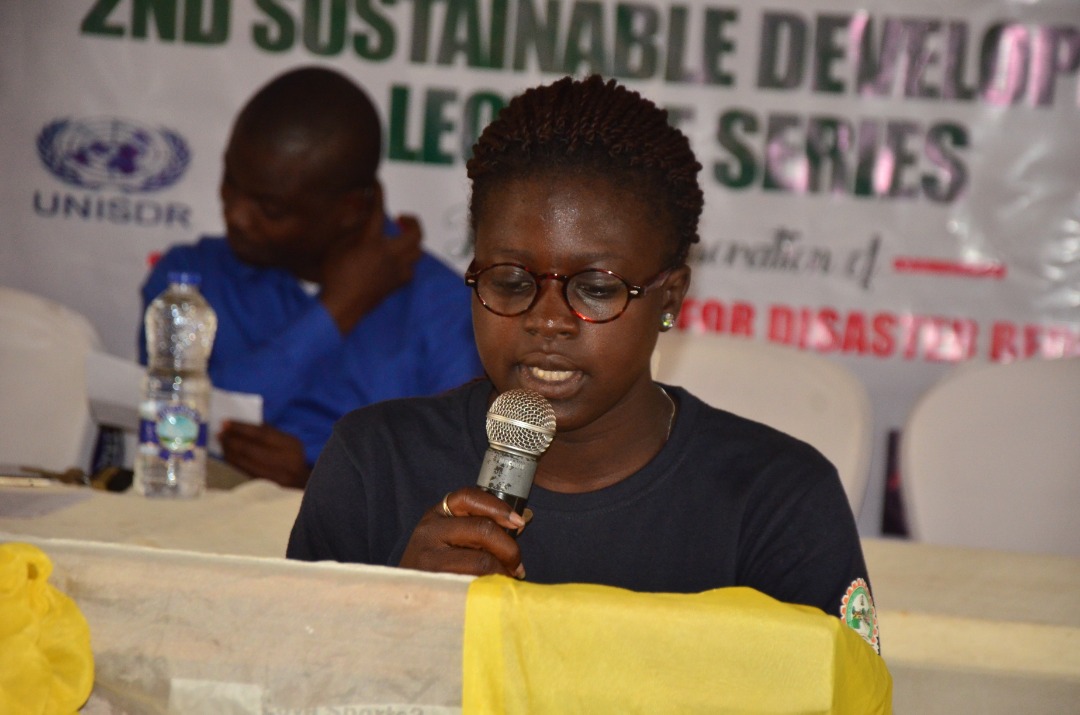 He added that as a network, CSDevNet is focusing on ensuring effective implementation of major Post-2015 Development Agenda such as Sendai Framework for Disaster Risk Reduction (SFDRR), Sustainable Development Goals(SDGs) and even the Paris Declaration on Climate Change that placed emphasis on/ reduction of loss and damage associated with extreme climate impacts and disasters.
CSDevNet recalls that Loss and Damage has been a topic of discussion at the annual UN climate change conferences (COPs) since a work programme on loss and damage was established nearly a decade ago, with successes such as the 2013 COP 19 establishment of the Warsaw International Mechanism for Loss and Damage (WIM), the inclusion of loss and damage in the Paris Agreement (Article 8) in 2015 and its integration into the Paris Agreement's transparency framework and global stocktake (2018).
However, CSDevNet believes that the establishment of an international mechanism to provide expertise to help developing nations cope with loss and damage caused by climate impacts will remain an exercise in mere tokenism until the mandate and scope of the mechanism are strengthened to meet the needs of the vulnerable.
Amusat therefore called for an urgent review of the Warsaw International Mechanism for Loss and Damage (WIM) as it will provide an opportunity for a stronger commitment for action and support, including new and additional finance, capacity building and technical support.
He noted that vulnerability of many communities in the country are on the increase, thus there is the urgent need for relevant stakeholders to put up measures that will reduce disaster risks and enhance community resilience. Mr Amusat reiterated that CSDevNet will continue to partner with all relevant stakeholders working towards reducing loss and damage as a way of ensuring the Paris Agreement and other relevant frameworks that are committed to reducing loss and damage associated with climate change are implemented.
The event which remained a landmark also featured the launching of SDC Anthem and display of different products made by the members of the Sustainable Development Club using recyclable materials such as plastics.