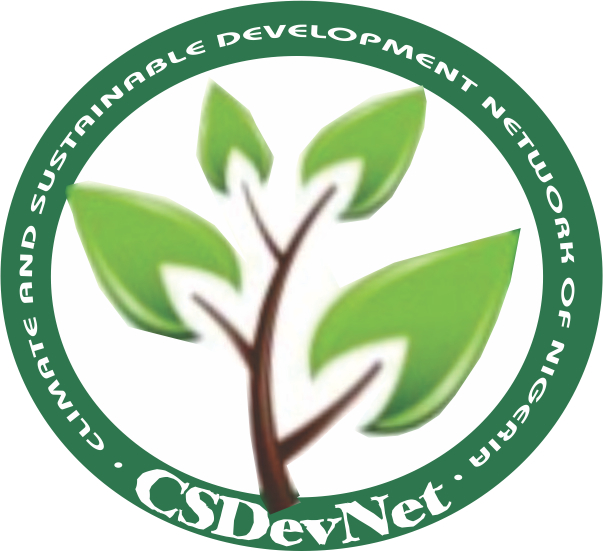 SUSTAINING YOUTH CLIMATE ACTION NIGERIA
CALL FOR COMMUNITY RESOURCE PERSONS (CRPs) AND YOUNG DIGITAL ACTIVISTS (YDAs)
COVID-19 Crisis has exacerbated the already delicate situation in the African continent, already engulfed by a myriad of other challenges including, but not limited to, climate-induced droughts, floods, landslides, locust invasion and water scarcity, deepening poverty, inequality, etc. Climate Change threatens the livelihoods and health of millions worldwide, especially youth and women in Africa.
After almost two years, during which COVID-19 stalled critical decisions and actions, the 26th Conference of Parties (COP26), held from October 30 – November 13, 2021, in Glasgow, UK gathered together governments, businesses, cities, the scientific community and civil society to accelerate the transformation of our economies, deal with the inevitable impacts of climate change, and address global emissions,  However, after two weeks of frantic negotiations and a bewildering blizzard of carbon-cutting commitments, 1.5 degree still has a pulse, but it's on life support.
Concomitantly, young people are also keenly monitoring global progress to achieve climate goals; they are equally engaging and leading climate action. Using their digital innovation prowess, and with the movement restrictions imposed by countries and territories across the world, the youth have diverted their energies to digital mobilisation through online platforms such as webinars, Instagram, Twitter, Facebook, etc.
However, the drawback for African youth is unemployment, which renders them vulnerable to manipulations, poor internet penetration, and legal communication restrictions in some countries. To communicate effectively, especially accessing digital platforms, one requires smartphones or computers and a constant power supply.
Most youth are unemployed and thus cannot afford these gadgets. In addition, a small percentage of African people are connected to the national grid, making it difficult for the majority of youth to communicate during this period of coronavirus pandemic as they cannot access nor can they afford reliable energy. The Internet has not reached all people, and if it has, it remains a luxury enjoyed by the privileged.
CSDevNet is working with its youth and inter-generational and women thematic groups to explore ways of sustaining communication with members at grassroots levels based on their contexts. In this regard, CSDevNet is in the process of identifying  Community Resource Persons (CRPs) and young digital activists (YDAs), putting into consideration cultural, geographic and linguistic orientation, who will serve as facilitators of community outreach.
TERMS OF REFERENCE FOR COMMUNITY RESOURCE PERSONS (CRPs) AND YOUNG DIGITAL ACTIVISTS (YDAs)
The CRPs and YDAs will operate at the sub-national/community levels in the countries for twelve (12) months, where they will mobilise and engage communities and sub-regional governments, and galvanise the voices of the youth through information, education and communication (IECs) products developed from research, studies and analyses for policy influence for climate action in the context of COVID-19 through digital platforms. This will sustain the conversation and connection between the local-level advocacy and national /regional platforms for climate action.
Periodic conversations on sharing information and experiences will be conducted and facilitated by National Coordinators.
Criteria for selection of the CRPs/YDAs
The CRPs/YDAs must meet the criteria below:
Should be a youth below 35 years of age
Must be a member of the CSDevNet Network
Must be well conversant with the operations of CSDevNet in Nigeria and at the regional level
Must demonstrate digital prowess, especially on social media platforms
Must be self-driven and creative
Must demonstrate the capacity to mobilise the youth on climate justice issues
Must possess a university degree or diploma in a relevant field of study
CRPs/YDAs Roles
To promote and support activities of CSDevNet in Nigeria digital/social media platforms, including Twitter, Facebook, WhatsApp, Instagram, among others
To mobilise, engage and catalyse interest among the youth within the locality of residence on the debate about climate change, climate justice and broader environmental and SDGs debate, and linking the same with national and/or international processes
To proactively engage in conversations organised by the CSDevNet, PACJA and its network members through platforms such as webinars
To help galvanise the community's local voices on climate justice and amplify them into larger national platforms.
To engage policymakers and other stakeholders on the important subject of intergenerational equity and elevate youth concerns in national/regional debates
To support CSDevNet in data collection, periodic analysis and assessment of the progress of the implementation of the Paris Agreement and NDCs
To undertake any other duty assigned from time to time by the National Coordinator
CRPs/YDAs Reporting
There shall be both horizontal and vertical reporting by the CRPs/YDAs.
The CRPs/YDAs primarily report to the National Coordinator who will assign/supervise his/her activities.
The CRPs/YDAs will also work under the pool of other CRPs/YDAs brought together from other regions of the country and counterpart Platforms in other countries.
The CRPs/YDAs will develop a monthly report detailing activities carried out and the outcomes of their interventions interns of the number of tweets posted, the number of youths engaged online etc
. In consultation with the Stakeholder Engagement and Advocacy Officer, the National Coordinators will hold fortnightly meetings with CRPs/YDA to assess the progress of the work and set specific targets based on the identified milestones.
Terms of engagement
The CRPs/YDAs engagement will be for an initial period of six (6) months.
Application Deadline:
To apply, interested candidates must send a motivation letter and cv to info(at)csdevnet.org  before or by the close of business on  January 28, 2022.