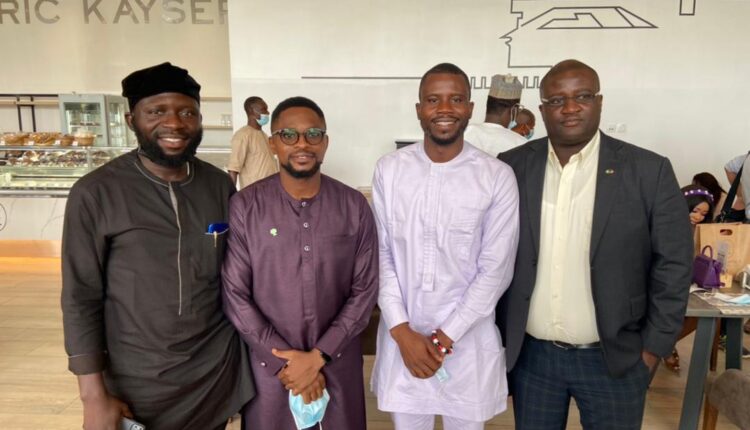 The Climate and Sustainable Development Network (CSDevNet) and the Embassy of France in Nigeria have mobilised strong collaboration among youth activists in the south-west region of Nigeria in a bid to promote locally-led climate action as well as preserve environmental health for a sustainable future.
This was made evident in an Environmental, Climate Change Dialogue in Lagos organised by CSDevNet in partnership with the French Embassy in Nigeria on May 6, 2021 at the Alliance Francaise, Lagos.
France is currently lending support to COP26 in continuation of the activities commemorating the 5th Anniversary of the Paris Agreement.  France was feted for its diplomatic efforts in organising the COP21 and its ensuing success while Nigeria was lauded for its strong position on the Nationally Determined Contributions (NDCs).
The new debate on climate change in Nigeria focuses on grassroots/community/company actions and activities and, ideally, challenging the international community. The pitch for the Dialogue on Climate Change is to deliberate on challenges facing the "young activists".
The French Embassy in Nigeria, through Leïla Mathieu, Science and Higher Education Attaché, alerted all stakeholders, including Lagos residents, in joining a conversation on how to improve environmental cooperation between Nigeria and France.
"In tackling climate change: Are we doing enough in the fight against climate change?"
Leila stated that the ideas and opinions developed at the end of this conversation will be shared with the participants at the New Africa-France Summit in Montpellier holding in July 2021. . The summit aspires to give voice to African youth and activism.
"The event is a unique opportunity for youths from all over Africa to exchange with the French President Emmanuel Macron, without taboo, about topics engaging France and Africa together such as climate change, innovation, health, restitution of cultural heritage and contemporary creativity."
Among the event's panelists were President Muhammadu Buhari, Inter Campus Alliance for Sustainable Cities (ICASC), Pius OKO, Project Officer of CSDevNet, Rachel Ikemeh, South-West Niger-Delta Project, Amara Nwankpa, Shehu Yar'Adua Foundation, and Tosin Kehinde Oshinowo, Architect and Director of CmDesign Atelier.
Dr. Dolapo Fasawe, General Manager of Lagos State Environmental Protection Agency, stated that the state government remains dedicated to partnering with private and public stakeholders in the waste management and climate change sector to ensure it generates and enforces policies that effectively address such issues in the society.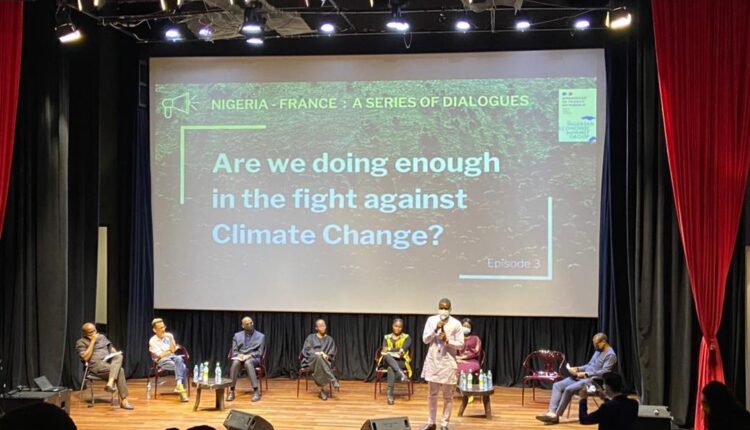 She also explained that the ministry of the environment has taken proactive steps towards the forthcoming raining season, saying there are now primary, secondary and tertiary drainages being cleared on a daily basis in order to ensure free flow of waste and water during the raining season, thereby avoiding floods.
"We have six air quality monitoring machines in Lagos that helps us acquire real-time online data, and then we exchange these data with the American embassy.
"In addition, in terms of physical-economic impact, we are seeing some businesses choosing not to deal with companies that are not dealing with sustainability in their production."
"Climate change is an enemy to economic growth; imagine all that was lost during the tsunami or floods, or when people spend so much time stuck in traffic due to flooded roads. Or even health impact assessment as people are getting exposed to ultra-violet rays and getting cancer at a younger age because we are not properly treating our waste,"
Tosin Oshinowo, Director of CmDesign Atelier, disclosed that Nigeria still builds with the same type of building materials such as concrete used in the 1950s. She said that this needed to be changed.
Pius OKO, Project Officer of CSDevNet, reiterated the roles that Civil Society Organisations (CSOs) play in fighting climate change and the implementation of the Paris Agreement.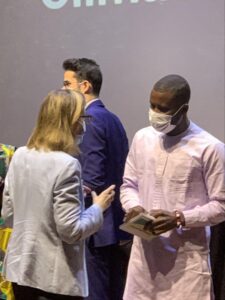 Such roles include: articulating and representing local interests and constituencies and can mobilise and secure resources for them; serving as a link between national and sub-national constituencies to mobilise resources and undertake regulatory and planning functions; playing a facilitating and advocacy role in securing an enabling regulatory framework concerning nature-based enterprises for the poor.
And also helping to mobilise communities and resources for watershed and ecosystems development and sustainable management; assisting governments and public agencies in developing and deploying implementable climate-smart responses and adaptive action.
Lastly, promoting knowledge sharing and pooled and coordinated efforts of all stakeholders towards a multi-tier, multi-stakeholder institutional framework for adaptive action for sustainable development.
The Event moderators were Prof. Chinedum Nwajiuba, Nigerian Environmental Study/Action Team and Dr. Tancrède Voituriez, senior researcher at CIRAD.
Nigeria-France Dialogues: Are you doing enough in the fight against Climate Change?
https://www.youtube.com/watch?v=057X_gqvwRw