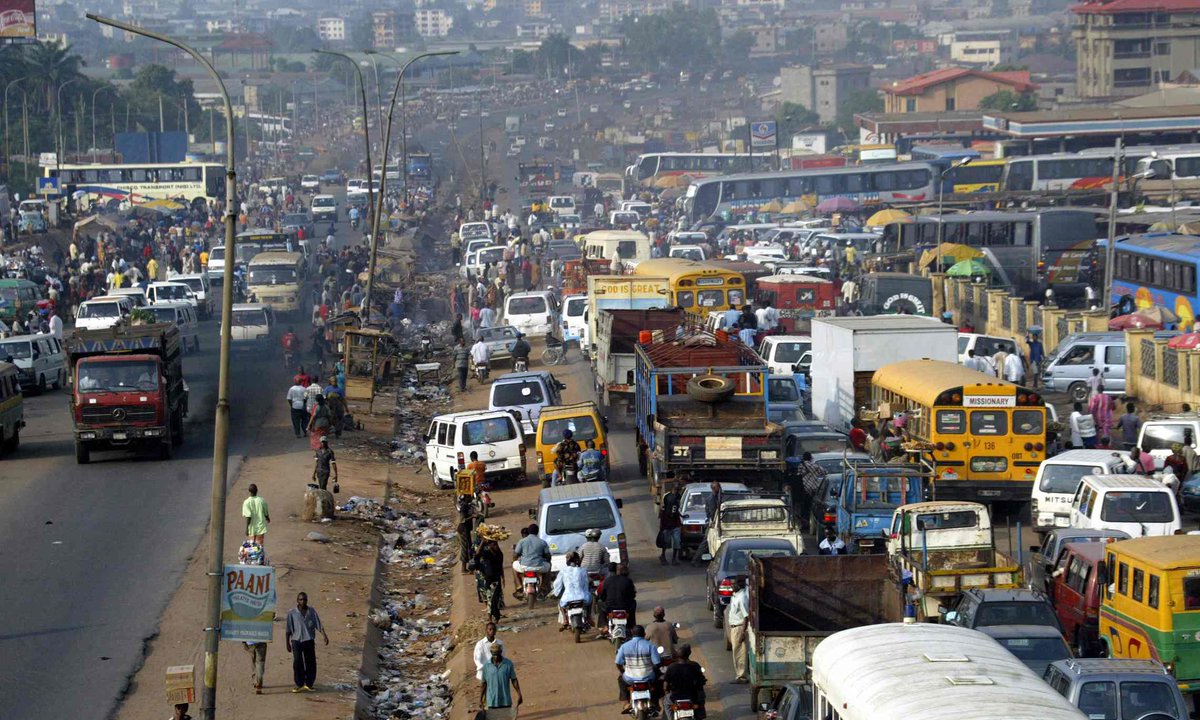 Climate and Sustainable Development Network (CSDevNet), has called on Nigerians to make concerted efforts at ensuring that their activities do not endanger the earth.
The coalition of civil society organisations made this call in a statement by Dr Ibrahim Choji, the Chairman, Board of Trustees, CSDevNet, in Abuja on Friday, to mark the World Earth Day celebrated on April 22.
Choji said that Nigeria must learn lessons from the COVID-19 pandemic, which had forced a total lockdown of some human activities that contribute to environmental degradation and climate change.
He said that the impact of the coronavirus was both immediate and dreadful, however, the earth's unfolding environmental crisis was another deep emergency to be concerned about.
"It is our belief at CSDevNet that as we lockdown to deal with this mutant virus that is killing people and making our world tragic and horrendous, nature appears to be reclaiming her space.
"From Apapa to Port Harcourt, from Lake Chad to River Benue, the fog has cleared; the soot has abated, the air is simply sublime and we can see the blue skies and the birds are just loving it.
"Chirping birds have now replaced our loud honking cars. In a very long while, we get this sense and smell of what clean air, clean rivers and exuberant nature means.
"What is further clear to us on this Earth Day is that this joy of nature has come at an enormous and unacceptable human cost to millions in the world.
"We can say with absolute conviction that this is not the way we want to clean our air or our water, however desperate we were for this to happen."
Choji said that if Nigerians needed to have clear skies, governments at all levels, private sector and civil society must work together to ensure right livelihoods and the right to breathe.
He said that CSDevNet believed that the time to act decisively in protecting the planet from both the coronavirus and the existential threat of climate disruption "is now''.
"Greenhouse gases, just like viruses, do not respect national boundaries. The current crisis is an unprecedented wake-up call and we need to turn the recovery into a real opportunity to do things right for the future.
"To achieve this, we must realise that we need to get vehicles off the road, but not people. It will require fast-tracking everything Nigeria can do in order to move people, not cars, at speed, convenience and safety.
"Public transport in Nigeria will now have to take into account concerns about personal hygiene and public health. "
He said that Nigeria must also set ambitious goals, far beyond the "tokenism" in her Nationally Determined Contributions to the Paris Agreement.
Choji said this was necessary so that before 2030, Nigeria could upgrade its systems to ensure that 70 to 80 per cent of the daily commute across cities through high-speed and low-emission transportation from trains to bicycles.
He added that CSDevNet, which is a member of Pan African Climate Justice Alliance (PACJA) believed that an accurate Nigerian response depended not in shutting down, but shifting all industries to clean fuel.
He said the COVID-19 pandemic had caused disorder and disruptions in a large scale, saying "now we need to fix what was broken in our relationship with nature.''
"Should Nigeria rebuild her economy with more smoke and more pollution because we need speed and scale to get back on our feet?
"This then is the biggest challenge in the coming days!
"Nigeria must do things differently, recognising what COVID-19 has brought to light. We must work together to save lives, ease suffering and lessen the shattering economic and social consequences.
"The future, like never before, is in our hands. Nature has spoken. Now we should speak gently back to her. Tread gently on mother Earth."