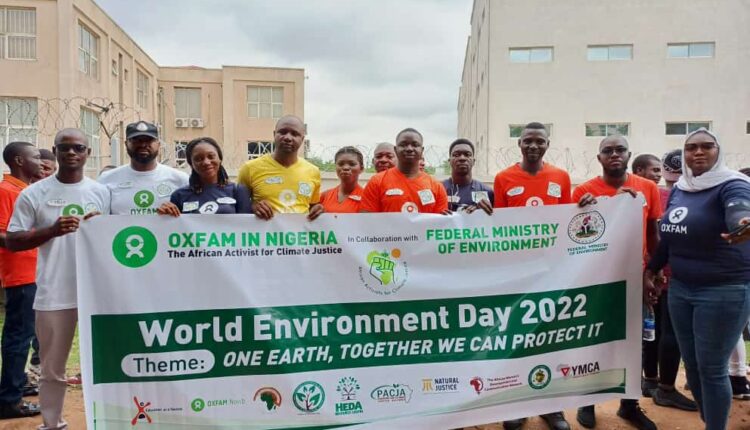 The Climate & Sustainable Development Network of Nigeria (CSDevNet), along with African Activists for Climate Justice (AACJ) Consortium members, led a road walk at a sensitisation and cleanup event as the Nigerian Federal Ministry of Environment (FME) and other relevant Stakeholders mark the World Environment Day (WED) 2022.
The event was hosted in commemoration of the 2022 WED on Saturday, June 4th, 2022 by 8am, at Jabi Lake.
World Environment Day, observed annually on June 5th since 1973 and pioneered by the United Nations Environment Programme (UNEP), is the greatest global forum for environmental public outreach and is celebrated by millions of people worldwide.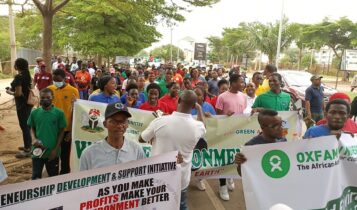 This year's campaign theme #OnlyOneEarth calls for collective, transformative action on a global scale to celebrate, protect and restore our planet. Time is running out, and nature is in emergency mode.
According to Mr Steve Abu, CSDevNet's Programme Manager, over 90% of our food and fibre comes from the ecosystem. It also provides us with energy, building materials, wood and timber, cloths, medicines, and non-wood products and regulates our weather/climate.
"So, we need to ensure robust health of the ecosystem through various conservation practices and its sustainable management for continuing to provide goods and services in future days," he concluded.
We need urgent action to address environmental pressing issues, making "Only One Earth" and its focus on living sustainably in harmony with nature as pertinent as ever.
It is everyone's responsibility, including the governments of each country, to ensure that resources are not over-exploited beyond a reasonable limit and that man-made activity that harms the ecosystem be slowed or stopped.
According to United Nations estimates, 3.2 billion people worldwide are suffering from continuous ecological degradation and a lack of access to safe drinking water, hygiene, and sanitation.
The most serious environmental issue presently is outdoor air pollution, which is caused by a variety of external sources that are all well-known. Around 4.2 to 7.0 million people die each year as a result of air pollution due to poor air quality. Nine out of ten people breathe air that is polluted to a high degree (World Health Organisation).
By lowering or finally eliminating degraded natural resources that are in jeopardy, the integration of natural ecosystems, wildlife conservation, and biodiversity losses must be safeguarded. Protecting our environment and mother earth, which is the source of all natural resources for maintaining a sustainable life, is now a felt need by all.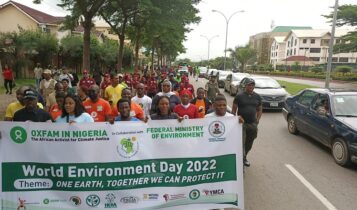 Governments must provide fiscal support to improve the quality of life by avoiding, slowing, and reversing ecosystem degradation by planning to restore and increase forest cover and planting new trees, mangroves, wetlands, and coastal marine habitats.
"We are all one people, and we have only one Earth," says Inger Andersen, UN Under-Secretary-General and Executive Director of the UN Environment Programme, in her message for WED 2022. We only have one place to call home. And it's worth sticking up for us for that." As a result, we should live in harmony with the environment sustainably.