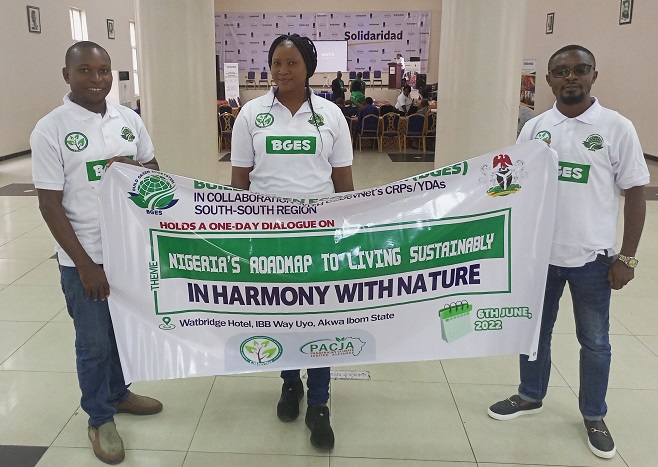 Build Green Ecosystem, a member of the Climate and Sustainable Development Network of Nigeria (CSDevNet), has joined the global community to commemorate the 2022 World Environment Day (WED) with a workshop on "Ecosystem Restoration ".
This was done in collaboration with the Pan African Climate Justice Alliance (PACJA), Solidaridad West Africa, and CSDevNet's Community Resource Persons (CRPs) and Young Digital Activists (YDAs) at Watbridge Hotels and Suites, Uyo – Akwa Ibom state on 6th of June, 2022.
In an opening remark made during the event to mark the WED in Akwa Ibom, Equi Nwabudike, Programme Manager, Aquaculture Development Project at Solidaridad, in Nigeria, explained that plants, animals, and microorganisms live in dynamic communities called ecosystems that interact with their surroundings such as landscapes, lakes, and oceans.
He noted, however, that ecosystems were being degraded at astronomical rates worldwide and that many ecosystems may have been irreversibly destroyed due to human activities.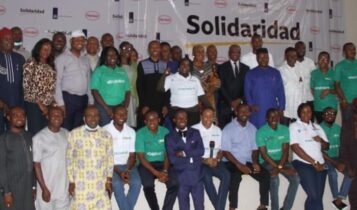 Furthermore, three key lectures about key areas of environmental issues were delivered by seasoned academia at the event.
A Professor of Soil Fertility, Nkeruwem Michael John, from the University of Calabar, spoke on the priority of agriculture pollutants, environmental toxicology and pollution mitigation.
The second speaker Dr Offiong Raphael Ayama from the faculty of environmental science, University of Calabar, spoke explicitly on biodiversity restoration and climate literacy in one world.
Similarly, the third speaker Dr Celestine Ikuenobe, Executive Director of the Nigerian Institute for Oil Palm Research (NIFOR) spoke on policy synergy and climate change agriculture towards one earth.
The event was graced by several participants from the ministry of environment, stakeholders from locals and state government, representatives from the ministry of agriculture, women and youth, civil society organisations, and media personnel.
There was also a panel discussion on policy matters, smallholder-ship, and the model of sustainable agricultural practices in Nigeria by six experts: Dr Sam Ogallah, Prof Nkeruwem, Dr Edna Augustine, Dr Offiong Raphael, Dr Celestine Ikuenobe and Mr Kenechukwu.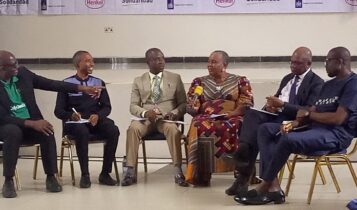 Highpoints of the event were the distribution of the improved variety of oil palm seedlings by Dr Sam Ogallah, Dr Celestine Ikuenobe of NIFOR, Prof Nkeruwem Michael to selected MDA representatives such as the ministry of environment, Ministry of Agriculture, stakeholders from locals and state governments, Multi-Stakeholder Platforms (MSP) from six local governments, and representatives of women and youth.
The United Nations General Assembly set aside June 5 of every year as World Environment Day (WED) – a day of shared global reflection and action towards protecting the environment. World Environment Day 2022 is hosted by Sweden. "Only One Earth" is the campaign slogan, with the focus on "Living Sustainably in Harmony with Nature".
This year's WED theme is significant because it calls on mankind to do its part in protecting the ecosystems in these uncertain times.
WED has developed as a platform to raise awareness of the problems facing our environment, such as air pollution, plastic pollution, illegal wildlife trade, unsustainable consumption, sea-level increase, and food security, among others.