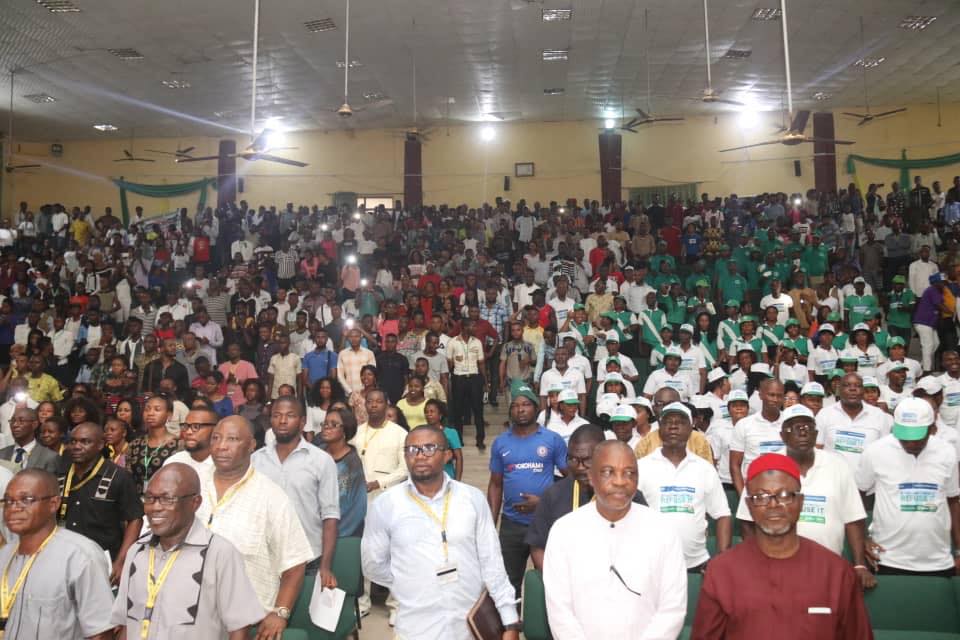 Plastic is everywhere!
It is in our homes, offices, parks, cars and natural environment. More than 70% of the plastic used today is used only once and discarded. Plastic materials take more than 100 years to fully decompose but are used on a daily basis. With all the plastic in circulation, it forces us to ask the question "Where is our plastic going?"
In a bid to answer these questions and many more bothering on the future of our environment, Foundation for Environment Rights and Advocacy (FENRAD NIGERIA) and Climate and Sustainable Development Network of Nigeria (CSDevNet) in collaboration with Abia State Environmental Protection Agency (ASEPA), Office of  the Special Assitant to the Abia state Governor on Environment, and Micheal Okpara University of Agriculture (MOUA), Umudike, South-Eaast Nigeria.
The event which took place at the Michael Okpara University of Agriculture hall comprised government officials,private sector operators, civil society organisations and students from environmental clubs who came to learn about interesting things they can do with their plastic waste and the importance of reducing, reusing and recycling their plastic waste. The 2018 WED event was also an avenue for the participants to learn about the increasing danger of plastic pollution with the intention of changing mindsets for the better just as they were enlightened on artistic ways of reusing their plastic waste.
The Special Guest of Honour and Executive Governor of Abia State, Dr.Victor Okezie IKPEAZU in his opening speech commended the university for hosting this Year World Environmental Day Celebration and urged all stakeholders to ensure measures are put in place to mitigate the effects of climiate change through waste management and recycling. He also expressed his administration's commitment to partnering with local and international groups in order to make Abia clean and safe for all.
"The only way forward is to opt for a refusal of the plastic option. Let us legislate against its use for packaging and storage. There are more sustainable and environmentally friendly options." According to Governor Ikpeazu, who is a Biochemist and former university lecturer, "plastic is an extraneous substance to the environment. It is not naturally occurring and is largely derived from the polymerization of ethylene.
"Therefore the chemical structure of plastic renders them resistant to most biodegradation processes. Indicating that they can be retained in the physical as well as biological system for longer period of time. Hence it's accumulation which constitutes pollution to the environment."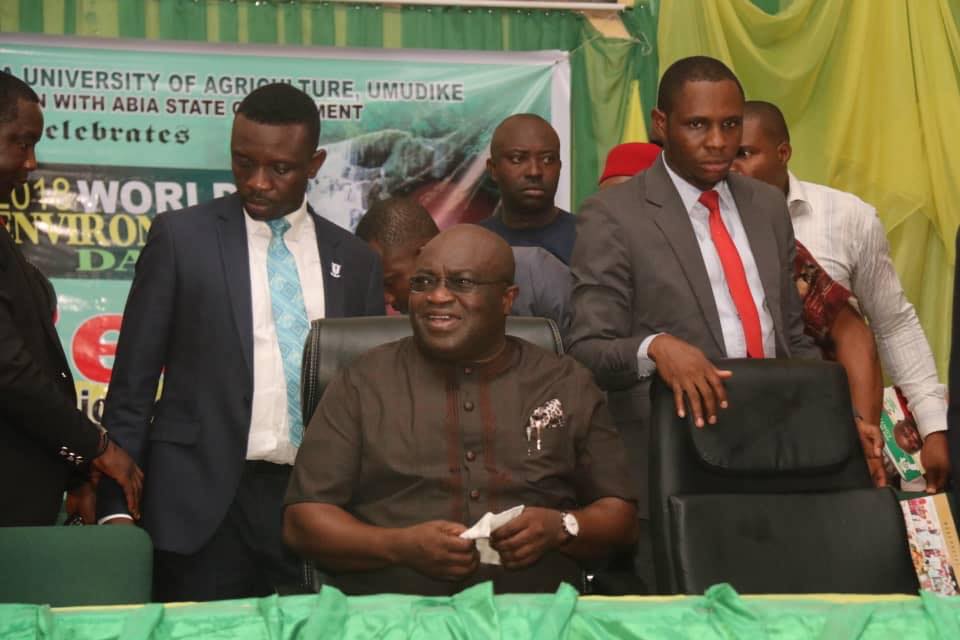 The Governor was accompanied to the University by his Commissioner for Education, Prof Ikechi Mgboji, Commissioner for Environment, Dr. Aham Uko, Commissioner for Agriculture, Hon. Uzo Azubuike and Commissioner for Information, Chief John Okiyi Kalu, Dr Uchenna Onyeizu, Senior Special Assistant to the Governor on Environment and Climate Change, among other top government functionaries.
Responding, the Vice Chancellor of the University, Professor Francis Otunta thanked the Governor for making time out of his busy schedule to visit the University and to deliver the lecture on plastic pollution in the environment.
Speaking at the event, Comrade Nelson Nnanna, CSDevNet's South-East Zonal Coordinator who represented the National Network Coordinator disclosed that the 2018 WED theme (BEAT PLASTIC POLLUTION) is apt at this time especially in our society in provoking thought and generating dialogue.
"Plastic products are disposed at large volumes waste fro plastic packages are also enormously disposed. They are not biodegradable and every bit dropped on the waste dumpsite will outlive us and degrade the Environment. They will affect the soil flora and funa as plant growth will be impaired," he said. "Every effort must therefore be channeled towards recycling plastic waste into useful things and those who depict plastic pollution in their work in one way or another and thinking of alternatives to recycling must be encouraged by all," Comrade Nnanna added.
In his keynote Address the Dean Environmental Management and Toxicology at MOUA, Dr. K.C.OBASI, talked about the dangers of plastic pollution, the need to imbibe the culture of recycling and how the institution can deploy incentive-based strategy to encourage people to recycle. "The faculty has over the years worked tirelessly in raising awareness on the issue of recycling waste,"he said. He stressed the need for public enlightenment of community members on behavioral change on managing the disposal of plastic and called for more engagement of private sector players to partner with the government on recycling which will create employment and save our environment from degradation
Dr. Obasi also advocated for a climate change policy in the state that will address climate issues by mandating MDAs to establish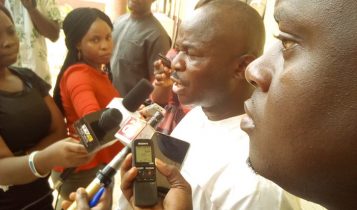 climate change desk offices that will help in addressing the issues of environment and increasing funding opportunities through budgetary Allocations and urge the government to set up advocacy teams that will partner with the Civil society organizations in Public Awareness and sensitization.
Presenting goodwill remarks at the event, the Abia State Commissioner of Environment Dr. Aham Uko expressed government's preparedness to work with all stakeholders in addressing the issues of climate change and management of plastic waste through recycling.
The students showcased their beautiful pieces of artwork created from plastic. The thought-provoking pieces illustrated how plastic was taking over our lives and how we are living on a planet of plastic. The message from the artwork was clear and simple: We can't continue to ignore the plastic problem around us.  We have to curb the plastic menace before it is too late!
Students of Environmental Management and Toxicology also held a short session on recycling plastic. This proved to be very engaging and interesting as people left with light bulb ideas for other uses of their plastics instead of disposing after a single use.
The Vice chancellor MOUAU Prof Francis O.Otunta stated that going plastic-free was possible as currently, the UNEP compound in Nairobi, Kenya was completely plastic free. He also lauded countries like Kenya and Rwanda that had gone a step further than just reducing and reusing but to outright rejection through an extensive ban on the use of plastic bags in the countries.
In closing, Comrade Nnanna encouraged everyone present to care a bit more about the environment.  He singled out for commendation, some of the students who gave beautiful presentations and promised to work with the faculty of Environmental Management and Toxicology Department in creating awareness, capacity building for citizens and the establishment of environmental clubs and Green Ambassadors in the University and across the state. He urged the people of Abia to be committed to promoting environmental friendliness and support all measures in climate change mitigation and adaptation.
World Environmental Day is a global celebration of nature. Each year, a theme is selected to highlight a particular pressing environmental concern and encourage global action. The theme for 2018 is "Beat Plastic Pollution". The essence of this year's theme is to push for the end of the single use of Plastics with the message that if one cannot reuse it, one should refuse it.