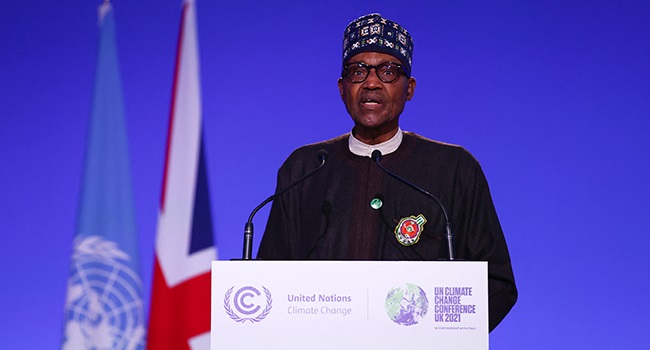 There were chaotic scenes and long queues to enter COP26 venue (SEC Arena), Glasgow which frustrated delegates.
Day 1 and 2 started off with a popular British pastime: queuing. About 2,000 delegates and journalists were kept in large crowds queuing outside the conference centre, there seemed to have been a lack of planning, as no attempt was made to encourage people to queue rather than simply press forward.
There was hope mingled with mix feelings as regards the World Leaders speeches and some commitments at the High Level Events. Lots of words that needed more actions to make COP26 a success, to safeguard our future, save humanity and the planet.
Boris Johnson, the Prime Minister of the United Kingdom, opened COP26. In his speech he said, "If we don't get serious about climate change today, it will be too late for our children to get serious about it tomorrow. The UK has a lot to be proud of when it comes to acting on climate change, will reach net zero carbon emissions by 2050. Reducing their overall emissions by 30 per cent by 2030."
Joe Biden, America's President attempted to reassert America's credibility at the UN climate talks by apologising for the behaviour of his predecessor. He reiterated that he will demonstrate to the world the United States is not only back at the table but hopefully leading by the power of their example. His quote that climate commitment is action not words was a renewed hope which we wish would be sustained.
China, Russia and Brazil failed to make any new significant pledges and their decision not to appear was a setback (China's president, Xi Jinping, along with Jair Bolsonaro of Brazil and Vladimir Putin of Russia).
Narendra Modi, India's Prime Minister pledged that his country will meet a target of net zero emissions by 2070. He also committed to India getting half of its energy from renewable resources by 2030. Modi demanded developed countries make $1tn available as climate finance.
Jair Bolsonaro (Brazil President) claimed in His speech that when it came to fighting climate change, Brazil had always been part of the solution, not the problem. But Amazon forest defenders were urging delegates at Cop26 not to trust the "green washing" promises of Bolsonaro's government.
President Muhammadu Buhari, President of the Federal Republic of Nigeria, was committed to net-zero by 2060. He told the COP26 Leaders' Summit that Nigeria had developed a detailed energy transition plan and roadmap based on data and evidence.
He also announced that the National Assembly had passed the Climate Change Bill, which provided a framework for achieving low greenhouse gas emissions, inclusive green growth and sustainable economic development.
In his speech, President Buhari explained the Plan's highlighted key facts.
''Our transition plan also highlights the key role that gas will play in transitioning our economy across sectors, and the data and evidence show that Nigeria can continue to use gas until 2040 without detracting from the goals of the Paris Agreement.
''Gas will be key for addressing the clean cooking challenge, which is also a challenge of deforestation, and for giving our electric grid the stability and flexibility to integrate renewables at scale. Nigeria will need to integrate an unprecedented 7GW additional renewable capacity each year to achieve net-zero.''
On energy access, President Buhari declared that Nigeria's commitment to a just transition is reflected in ''our ambitious Energy Compact, which includes the Government's flagship project to electrify 5million households and 25 million people using decentralized solar energy solutions.''
He described the project as a major first step towards closing energy access deficit in the country by 2030. On green projects in the county, the President declared that Federal Government agencies have been directed to ensure the inclusion of projects with Climate Change credentials in the budget.
''I am happy to state that the 2022 budget, which I recently submitted to our National Assembly, is the first cross-sectoral, gender and climate-responsive budget ever prepared in the annals of our history. The outcome of this Conference must result in quick resolution of all outstanding issues pertaining to the finalization of the Paris Agreement Rulebook, Adaptation, Mitigation,  Finance, Article 6 and Loss and Damage."
In summary, World leaders left the United Nations climate change summit on Tuesday with agreements to curb emissions of methane, a potent greenhouse gas, and to end deforestation by 2030.
But while the progress was notable, it still fell well short of the big prize: securing aggressive commitments to reach net-zero carbon emissions globally, to slow the rising temperatures that have led to lethal fires, floods, droughts and heat waves around the world.
It also remains to be seen whether richer, polluting countries will follow through on their promises to provide $100 billion a year to help developing countries to fight global warming. The key message is that we have a long way to go; Aggressive Commitments to Action Required.
Reported by: Pius OKO, Project Officer, Climate and Sustainable Development Network (CSDevNet), [email protected]