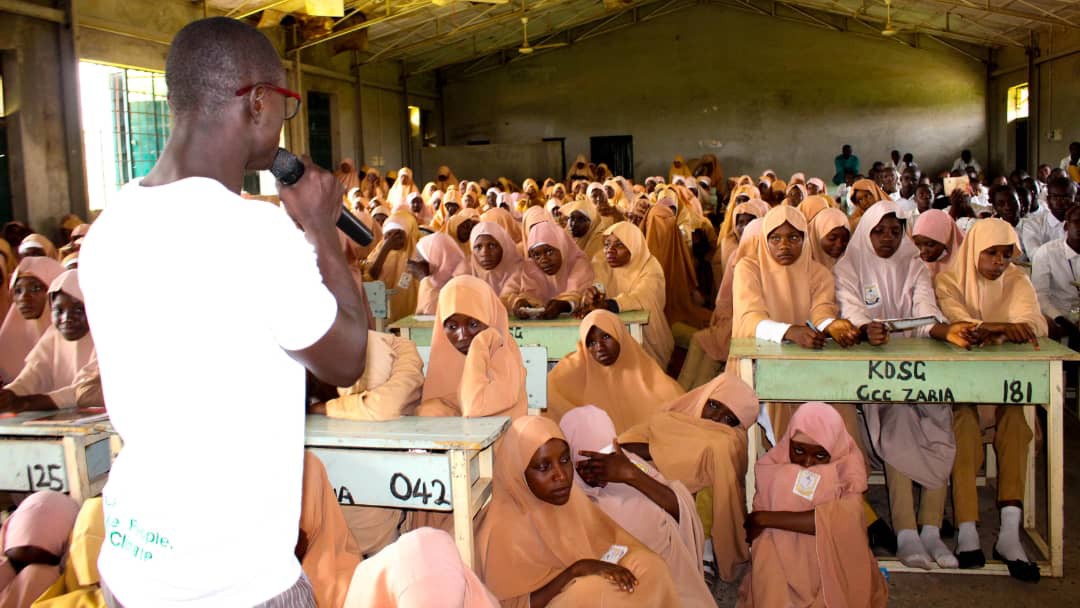 A member organisation of Climate and Sustainable Development Network (CSDevNet) in the North-west region of Nigeria, the Break-Free From Plastic Awareness Initiative (BFFPAI) has launched the "Trees 4 Schools Project". The launch took place on Wednesday 6th July, 2022 at Government Secondary School Muchia, Sabon Gari Local Government Area of Kaduna State.
This was done with support from its key development partners: CSDevNet, Pan African Climate Justice Alliance (PACJA), Shareyourself and African Youth for Sustainable Agriculture (AYOSA).
In his remarks, Ibrahim Muhammad Shamsuddin, Executive Director at BFFPAI, said that this was a useful project that would actually make young people more aware of their surroundings and encourage students to consider and protect their environment as well as make their learning environment conducive, which is crucial for the future of our state.
"This project is curated to raise a crop of environmentally conscious pupils while creating an enabling environment for improved learning outcomes of up to 5%, prompting the offsetting of carbon footprint to below 2 tonnes per annum," he added.
"This is the beginning of several planting sessions being carried out this year by the Initiative alongside its partners across public primary and secondary schools in Kaduna state; the trees for schools project launched on 6th July 2022 aims to plant at least 10,000 fruit trees in schools with about 500 green clubs by 2025," Ibrahim continued.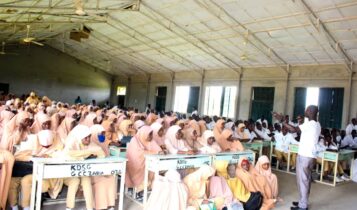 "Increased tree planting is one of BFFPA initiatives' climate actions in the decade of ecosystem restoration. Trees remove CO2 from the atmosphere and store the carbon in wood.  In woodlands, the carbon builds up and is locked away in the soil," he reiterated.
With the current IPCC report on mitigation projecting that approximately 700 million people in Africa might be displaced due to drought and desertification and Nigeria having the highest population in Africa, the threat is alarming for our civilization and future generations.
"Thus, the trees for schools project is needed as environments in both Kaduna state and Nigeria are being threatened; we are seeing the loss of indigenous tree species and an increasing desertification in Nigeria," concluded Ibrahim M. S.
Mallam Umar Idris, Principal of Government Secondary School Muchia, highlighted that "Through this tree-planting event and creation of the green club, I believe we are taking a step in the right direction to the reduction of carbon emissions in Nigeria and building a generation of citizens that care for the environment."
According to Yazid S. Mikail, Communications Assistant at BFFPAI "Many people have strong feelings about environmental issues, but often lack the knowledge necessary to personally take meaningful preventative action. They understand as well as anyone how great the impacts of our societal actions are and the scale of change required to turn things around thus, building young people with such a mindset is key to achieving the agenda 2030 and the Paris agreement."
The Kaduna State Ministry of Environment and Natural Resources identified massive deforestation among the most critical environmental crises facing Kaduna State. Kaduna state's forest cover declined from 2005 to 2010 from 28% to 17.8%, and thus, there is a need to ensure that 25% of the total land area is bought under sustainably managed forest cover aimed at producing forest resources (Flora and Fauna) in perpetuity and fostering environmental sustainability.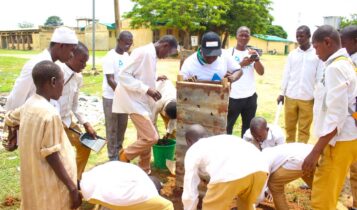 Studies have shown that student test scores can improve up to 20% when kids learn in a green classroom environment, protecting their health and building their competency as environmental stewards. Such an index cannot be overlooked, especially when learning outcomes in Primary schools are continuously decreasing at the rate of 3% annually. 
Many factors have contributed to this, including but not limited to: the illegal logging of trees to meet huge demands for fuelwood, charcoal, and carving, in addition to the clearing of land for human settlement and agriculture. Primary forests are lost or modified at a rate of 6 million hectares per year through deforestation or selective logging.
Current tree planting efforts are severely constrained by a lack of good quality seeds and slow, inefficient, traditional propagation methods. Even though state and non-state actors invest huge resources in tree planting projects, less than 20% survive due to poor or lack of realistic Sustainability Mechanisms.
One major challenge in Kaduna has been the ability to massively and progressively increase tree planting sustainably, including the various campaigns implemented on tree planting with poor or realistic sustainability mechanisms. This is a critical point the BFFPA Initiative has prioritized. 
The fruit trees support environmental sustainability, providing shade, offsetting carbon footprint and providing fruits for the school community with an eye on the long-term vision of increasing the State's forest cover and conserving the environment.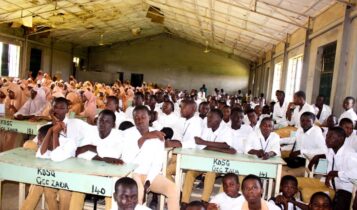 The provision of green cover in primary schools aids early brain development whilst providing a safe space for meaningful learning with a tendency of an increased learning outcome of 20%. Growing fruit with children offers a unique chance to teach them about the importance of healthy foods and nutrition while building a high sense of responsible leadership.
Whether the fruit-eaters are children, animals or impoverished neighbours, fruit trees take advantage of Mother Nature's natural resources system and deliver shade, soil conditioning, food for wildlife and food for humans and our animals. It also lasts for decades!
The project launch concluded with the establishment of a green club and planting fruit trees on the school premises naming the trees in respect of staff and facilitators present at the awareness creation programme.