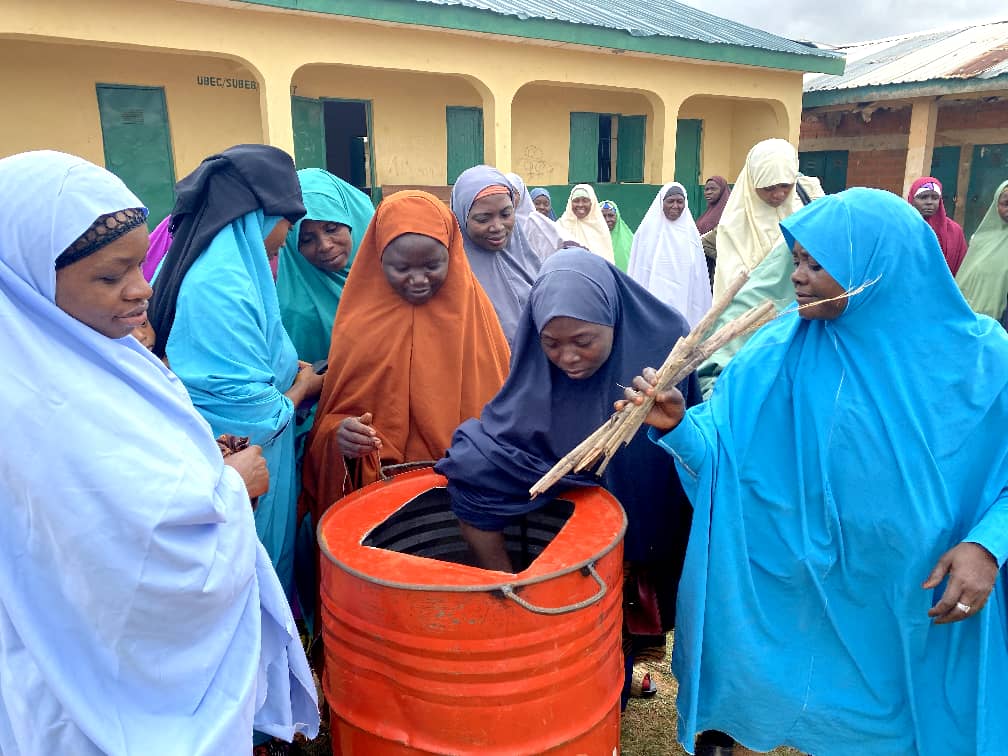 A member organisation of Climate and Sustainable Development Network (CSDevNet) in the North-west region of Nigeria, the Break-Free From Plastic Awareness Initiative (BFFPAI), trained community women and youth on the production of biomass briquettes on Saturday 16th July 2022.
This was done with support from its key development partners: CSDevNet, Pan African Climate Justice Alliance (PACJA), Ecocykle Limited and Lift Humanity Foundation.
The event was held in commemoration of the World Youth Skills Day 2022 – a day set aside to celebrate the importance of skilling young people (aged 15-24) for employment and providing them with opportunities to engage with technical, vocational education and training (TVET) institutions, businesses, and policymakers.
The Executive Director of BFFPAI, Ibrahim Muhammad Shamsuddin announced that the training was strategically designed to create awareness on clean energy and train community women and youth on the production of biomass briquettes.
"Since the dawn of time, Nigerian cooking has been fueled by wood-burning stoves. However, healthier cooking practices might significantly reduce carbon emissions and save lives in the most populous country in Africa," he said.
He also stated that: "The majority of people use wood, charcoal, and other polluting biomass types as fuel. Nine out of ten Nigerians lack access to hygienic cooking facilities. In terms of the number of individuals who lack access to clean cooking, the nation is only surpassed globally by China and India."
From research articles, wood fuel has been the main source of cooking fuel in 80-90% of households in rural communities, especially in Northern Nigeria. In recent times, its availability has greatly reduced and burning almost 90% more wood than is necessary causes poor families more money that could be put to better use on health, education and nutrition.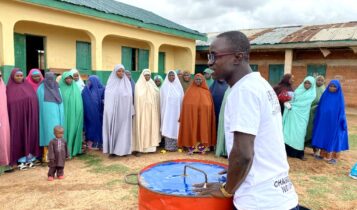 Additionally, these sources of cooking fuel have come with collateral damage to human health (pneumonia, asthma, high blood pressure, tears in the eyes and respiratory ill-health), environment (desertification and deforestation) and climatic conditions as CO2 from millions of cooking fires contribute to greenhouse gasses emission (GHG's).
In Zabi Community, women use biomass and corn or millet stalks for cooking because 90% of the trees in the community are cut down, which results in environmental and public health issues that are currently bedevilling the community.
Hajiya Madina, who sells corn and millet stalks for cooking and heating purposes in the community, iterated that "the only affordable means of cooking we have here is the corn or millet stalk; it also is becoming very difficult to access, making energy access in our communities a Herculean task".
Other participants at the training shared their concerns about the distances they cover in search of firewood for cooking in the community.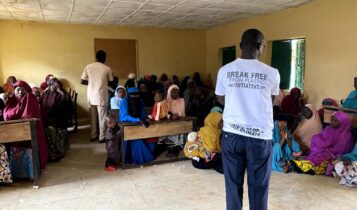 In his address, Ibrahim taught the participants that biomass briquettes could be considered the best alternative energy source compared to wood fuel and also clean energy in households was a tool to improve human health, lower climate change impacts and save hundreds of millions of people, especially women and children from toiling during daily fuel collection.
"To achieve a progressive response in Sustainable Development Goals, Clean and efficient household energy will improve health, gender equality, sustainable urban environments, and climate action and green recovery post-COVID-19," said Ibrahim.
"The adoption of the energy from biomass briquettes would help improve access and adoption of the life-changing products to end users influencing their lives socially, economically and financially, improve sales and stability which will translate to more employment and more taxes for the government and improve the economy of Nigeria, achievement of nationally determined contributions commitment of 20% – 45% emission reduction, generally improve the standard of living and productivity of the end users and also safeguard the environment for future generation," he added.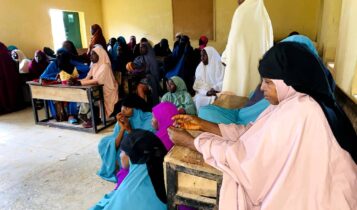 Women of the community were so excited about the training and were ready to adopt briquetting as another source of income, consequently making clean cooking accessible in the community and safeguarding the health of women and children likewise.
They were also able to understand how vulnerable they have been and the implications of some health issues that were associated with dirty cooking methods. They all pledged to do their best to ensure that they practice the new technology to safeguard their health and that of their children even as they earn from the process.