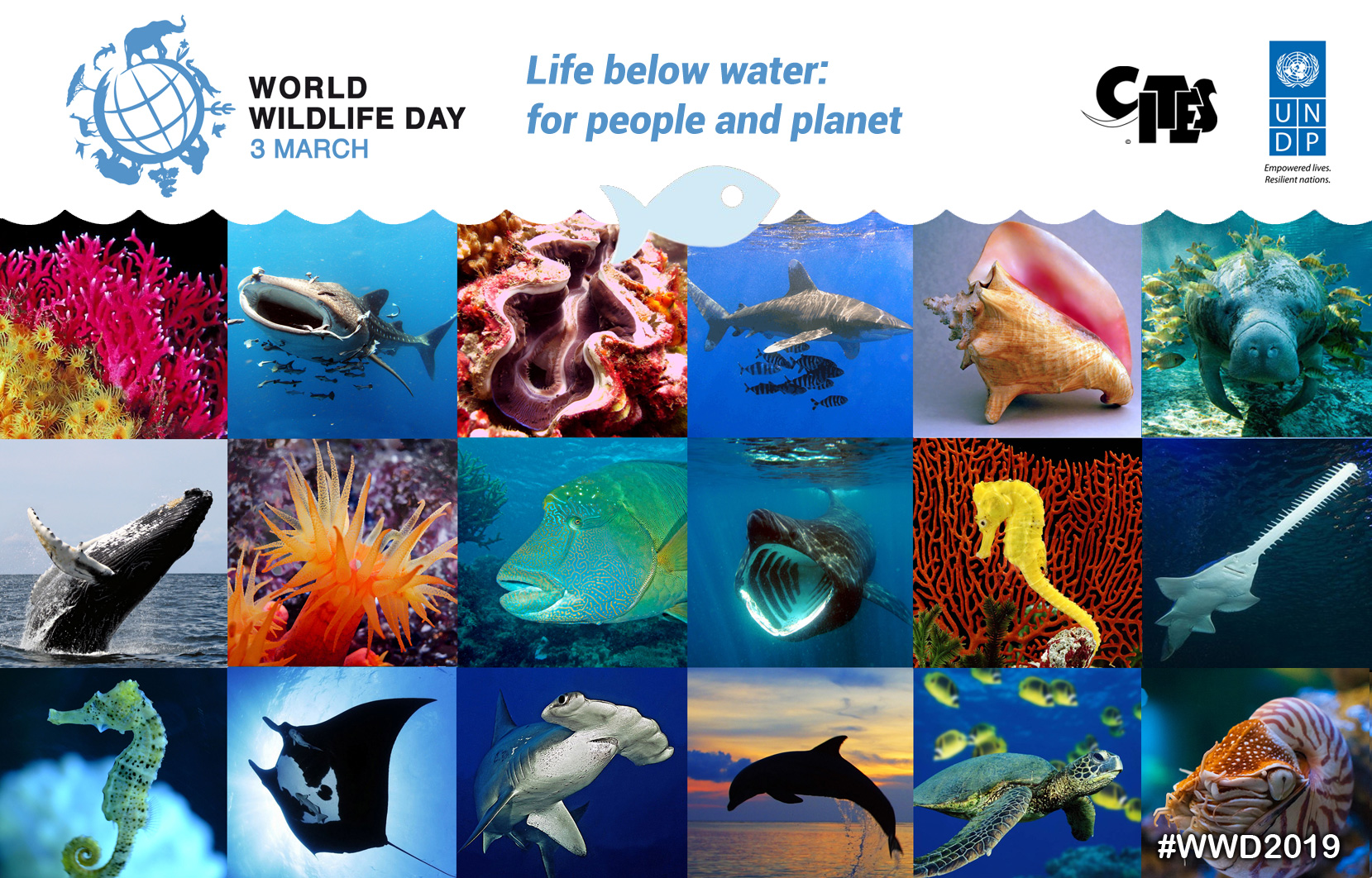 The conservation of the oceans, seas and other abundant marine resources in Nigeria has been identified as a key step in achieving sustainable development in Nigeria.
Climate and Sustainable Development Network (CSDevNet) made this call in commemoration of the World Wild Life Day on the 3rd of March.
Chair of the network's Board of Trustees, Dr Ibrahim Choji stated that Marine wildlife has sustained Nigerians for many years as it provides food, nourishment and materials for handicraft and construction.
The theme for this year's celebration is 'Life below water: for people and planet'.
According to Dr Choji, this year's theme aligns essentially with Goal 14 of the Sustainable Development Goals (SDG14) which aims to "conserve and sustainably use the oceans, seas and marine resources for sustainable development."
"This is the first World Wildlife Day to focus on life below water and it presents an opportunity to raise awareness on the importance and rich diversity of marine life in Nigeria", Dr Choji said.
"The importance of marine species to Nigeria's development cannot be overemphasised and it behoves on government to ensure that Nigeria's marine resources are sustainably conserved in order for it to continue to provide these services for future generations," He added.
The increasing loss of marine resources occasioned by the shrinking Lake Chad has contributed greatly to the level insurgency across the North-East region of Nigeria as the loss of marine wild life occasioned by climate change has led to colossal loss of livelihoods for millions of people in that region, CSDevNet stated.
"The challenge is now on us all, including the government to ensure that we do not lose more marine resources in the country that may lead to insecurity and needless loss of lives," the network concluded
Globally, the capacity of life below water to provide these services is severely impacted, as our planet's oceans and the species that live within it are under assault from an onslaught of threats.
As much as 40% of the ocean is now heavily affected by the most significant and direct threat of over exploitation of marine species as well as other threats such as pollution, loss of coastal habitats and climate change.
These threats have a strong impact on the lives and livelihoods of those who depend on marine ecosystem services, particularly women and men in coastal communities.
On 20 December 2013, at its 68th session, the United Nations General Assembly (UNGA) proclaimed 3 March, the day of signature of the Convention on International Trade in Endangered Species of Wild Fauna and Flora (CITES), as UN World Wildlife Day to celebrate and raise awareness of the world's wild animals and plants.
The UNGA resolution also designated the CITES Secretariat as the facilitator for the global observance of this special day for wildlife on the UN calendar. World Wildlife Day has now become the most important global annual event dedicated to wildlife.