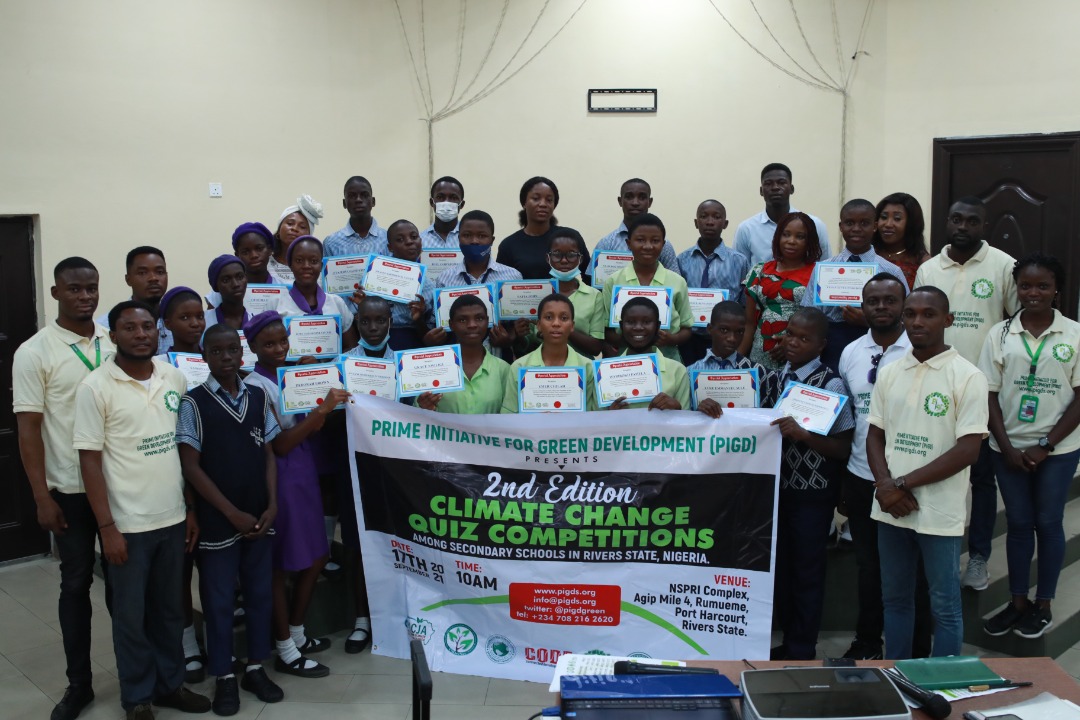 Prime Initiative for Green Development PIGD, in collaboration with the Climate & Sustainable Development Network of Nigeria (CSDevNet), has organised "The 2nd edition of her annual Climate Change quiz competition" among private and public secondary schools in the South-South region of Nigeria
According to TIto ThankGod Uzoma, PIGD's Executive Director, adaptation-based climate actions help in addressing the need of the present generation without jeopardising the ability and opportunities of the future generations to meet their own needs.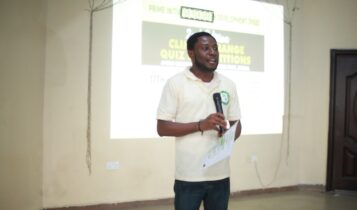 "This can be mostly achieved if the younger generation within the age range of 11 -18 years in secondary schools is mainstreamed into advocacy that targets environmental sustainability," he added.
Due to the Covid19 restrictions in Rivers State, only five students per selected schools were invited. The age range of participants were between 10-17 years. The edition also included fun activities such as "movie breaks". Participants got the opportunity to see how climate change impacts human life through different movie documentaries.
This year's edition also featured interactive discussions from staffs of PIGD and representative of the Rivers State Ministry of Environment.
The quiz competition was conducted by staffs of PIGD. Students were allowed to pick their questions from a set of questions, and allowed to asked their colleagues where necessary, thereby making the event interactive, fun, and educative.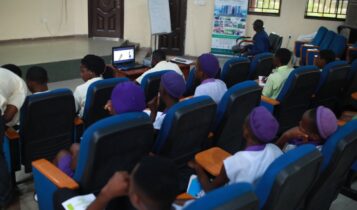 From the remarks gotten from some of the participants as well as the teachers present at the event, the event was fun and educative. Some of the students also mentioned that some of the answers of the climate change quiz competitions could be found in some subjects such as Geography, Chemistry, and Agriculture.
The Semi-finals held in Port Harcourt, Rivers State on Friday, 17th September 2021, at Conference Hall NSPRI Complex, Federal Ministry of Agriculture, Ikwerre Road Mile 4.
The Finals will be held in Bayelsa on  Friday, 7th October 2021, at Conference Hall Bayelsa State Ministry of Education, Yenagoa: Time: 10 am.
A view of the participants at the Quiz Competition