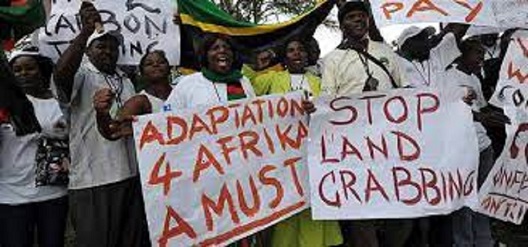 The global public health crisis occasioned by COVID-19 has exacerbated an already dire situation, particularly in the global South, Africa and Nigeria in particular.
Nigeria's roadmap to COP26 thus seeks to galvanise the continent into a strong collective voice capable of securing major victories in the UNFCCC negotiations that redefining global economies in a manner only witnessed during the industrial revolution of 1880s.
Today, 13 October 2021, in commemoration of the International Day for Disaster Risk Reduction as set aside by the United Nations General Assembly since 1989 with an effort to reduce disaster risk and build resilience in vulnerable communities ahead on the road to COP26, Nigeria CSO, under the umbrella of the Nigeria Civil Society Framework on Paris Agreement and the SDGs coordinated by Climate and Sustainable Development Network (CSDevNet) in collaboration with Centre for Disaster Risk and Crisis Reduction (CDRCR) strongly call and adopt the following position:
Adaptation and loss, and damage continue to remain low on the list of priorities in global climate action, despite strong evidence of the devastating impact of extreme climate and weather events on Nigeria people and economies. Therefore, Call on Parties to dedicate sufficient time and resources to discussing and addressing adaptation, loss and damage issues, especially in Africa and Nigeria.
Africa and Nigeria's special needs and circumstances are not privileges but actual requirements for the survival of the continent and nations that are based on science and lived experiences. We, therefore, call on Parties to acknowledge and integrate these needs and circumstances in UNFCCC decisions and texts.
Ongoing COVID-19 recovery plans and strategies must reflect the urgency of addressing the climate emergency. Therefore, ask governments and multilateral agencies to design COVID-19 recovery strategies that are inclusive, ecologically just, locally-led and people-responsive.
Climate finance plays a vital role in facilitating climate action for Developing Countries. We call on developed Country Parties to scale up climate finance towards the USD100 billion to tackle Disaster and Risk Reduction.