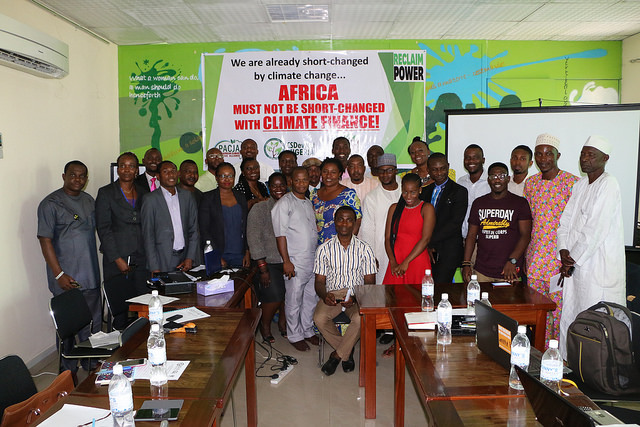 Nigeria's leading civil society network on climate change and sustainable development, the Climate and Sustainable Development (CSDevNet) today the country's first National Civil Society Pre-COp22 Consultative Forum.
The forum which brought together state and non-state actors from the six geo-political zones of the country and the media held  at the Heinrich Boll Stiftung West Africa's event hall in Abuja, the nation's capital city.
Recognizing that Climate change is increasingly becoming an integral part of the Nigerian reality with decades of global warming affecting the county's socio-economic development, human health, availability of food, water along with our ecosystems and wildlife, the forum sought amongst many others, to identify national climate change priorities of Nigeria; Identify what Nigeria intends to and should focus on doing to address the impacts of climate change in the next 5-10 years and her commitment to Paris Agreement and other Multilateral Environmental Agreements (MEAs) including Sustainable Development Goals (SDGs).
Other objectives were to assess Nigeria's priorities for COP 22 in Marrakech, Morocco and the critical role of CSOs in Climate Change processes in Nigeria and beyond; critically assess Nigeria's national climate change policies, programmes, plan and actions that requires policy intervention, and assess the current state of play in the climate change dialogue processes in Nigeria
Speaking at the forum, Dr. Peter Tarfa, Director of Nigeria's Climate Change Department who took the participants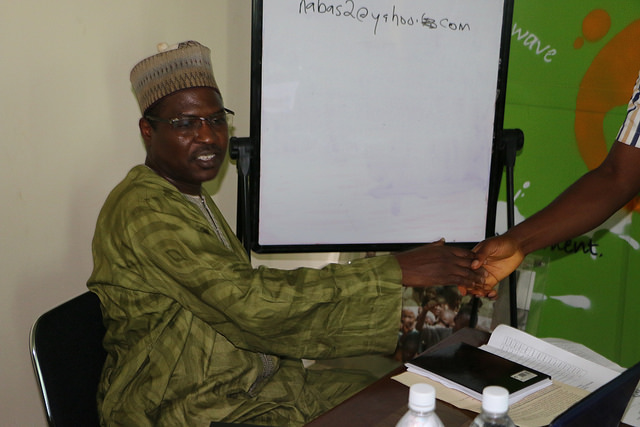 down memory lane on Nigeria's conscious engagement with climate change over the years described the Paris Agreement, adopted last year in December at 21st session of Conference of the Parties (COP 21) by 196 parties (195 countries and the European Union) to the UN Framework Convention on Climate Change (UNFCCC) constitutes a landslide agreement in global efforts to mitigate climate change, as well as prepare societies through adaptive action to the likely negative consequences we are yet to encounter even if mitigation efforts succeed in limiting global warming to the below-2°C target.
CSDevNet's National Network Coordinator, Atayi Babs, Priscilla Achakpa, Executive Director of the Women's Environment Programme (WEP) and Prof Dabi Davou of the Eagle Eye Climate Change Initiative in their presentations urged the Nigerian civil society to close ranks and network together with a view to gathering the requisite momentum needed for climate action as the Marrakesh climate talks beckons.
Climate & Sustainable Development Network (CSDevNet)is a network of about300 civil society organisations cutting across the six geo-political zones in Nigeria. We bring together organizations, comprising grassroots community practitioners, trusts, federations of slum dwellers and pastoralists, home based caregivers, youth, media, women and faith-based organizations, including those working on child welfare, the elderly, disabled and those focusing on livestock and animal welfare, to commonly promote and advocate pro-poor, climate-friendly and equity-based responses to climate change and sustainable development.