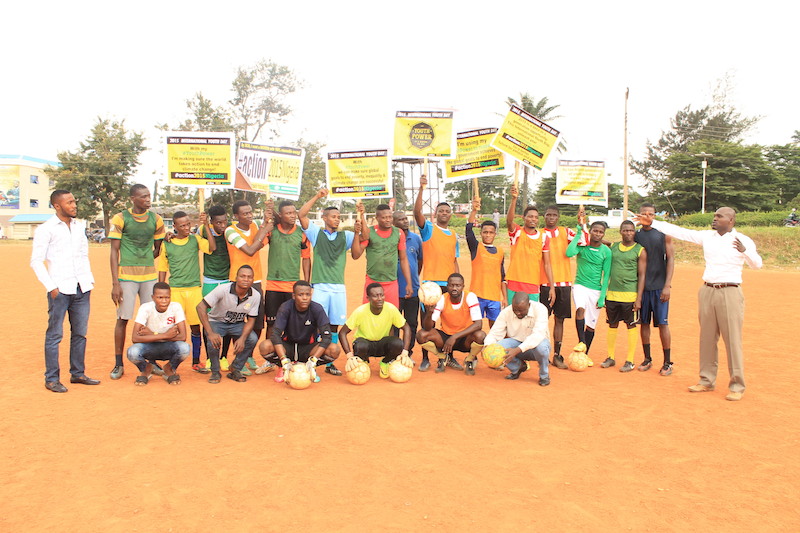 Tens-of-thousands of young people are today marking International Youth Day by taking to the streets and demanding that world leaders tackle climate change, end poverty and inequality.
Over 100 events will take place today across the globe including Nigeria organized by the action/2015Nigeria coalition
In  Ibadan,  Makurdi, Abakiliki and Lagos, several activities including media visits, youth engagement workshops, football matches and enlightenment rallies and social media campaigns will take place.
Led by Climate & Sustainable Development Network (CSDevNet), the coalition will visit Diamond FM, University of Ibadan to talk about Youth Involvement in SDGs and other activities lined up to mark the day in Ibadan.
A young politician and member Oyo State House of Assembly, Hon. Segun Olaleye is expected to deliver a paper on "Early participation of youths in politics and governance while a social media expert Mr. Bolu Onasanya will talk about "Maximizing social media for civic engagement and community development"
There will also be a novelty Lawn Tennis and football match between Batch A and B members of the Nigerian Youth Service Corps (NYSC) in the evening to promote environmental friendly practices.
CSDevNet's Southwest Coordinator and Executive Director of Centre for Peace-building and Disaster Relief(CEPADR) Adekunle Onamusi, said "world leaders are making big decisions this year about the most important issues our generation faces; how they will end extreme poverty, inequality and climate change.  It is down to us to make sure they make big promises, and to ensure that these promises are kept for our and future generations.''
"Two crucial summits this year offer unprecedented opportunities to dramatically transform the lives of young people and fulfill their human rights," Elizabeth Jeiyol, North Central Coordinator of CSDevNet said.
In September world leaders will meet in New York to announce a new set of global goals, the Sustainable Development Goals, which will shape the future of people and planet by setting commitments to end extreme poverty and tackle global inequalities.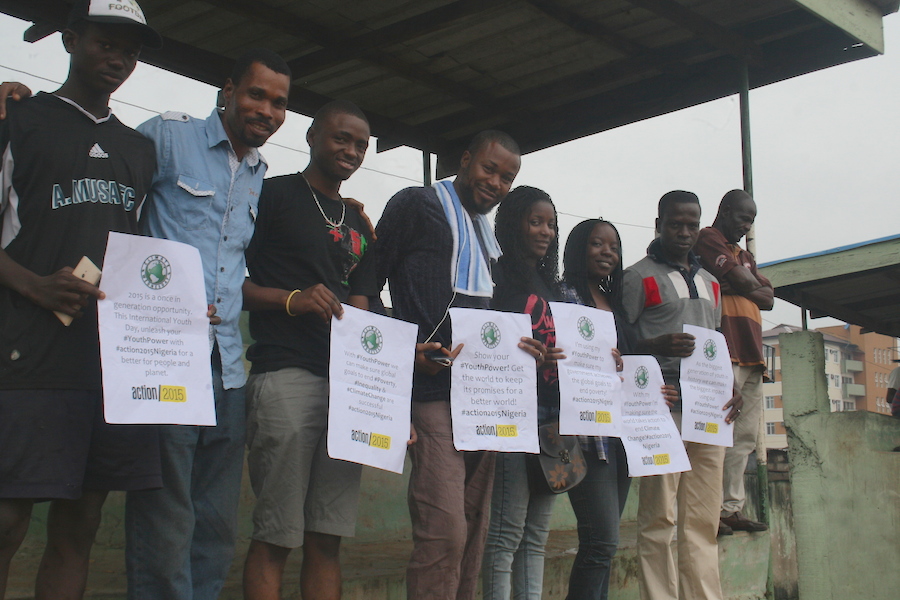 Then, in December world leaders will meet in Paris to set new climate commitments, which if ambitious and implemented could set us on a path for a safer, renewable future.
action/2015, one of the world's largest civil society campaigns, is calling on the public to join them in their calls to ensure world leaders commit to a better world.
At the UN General Assembly and unveiling of the Sustainable Development Goals in September this year, action/2015 will continue to mobilise the public in New York and across the world to remind leaders that we are watching and calling for ambitious goals for everyone.