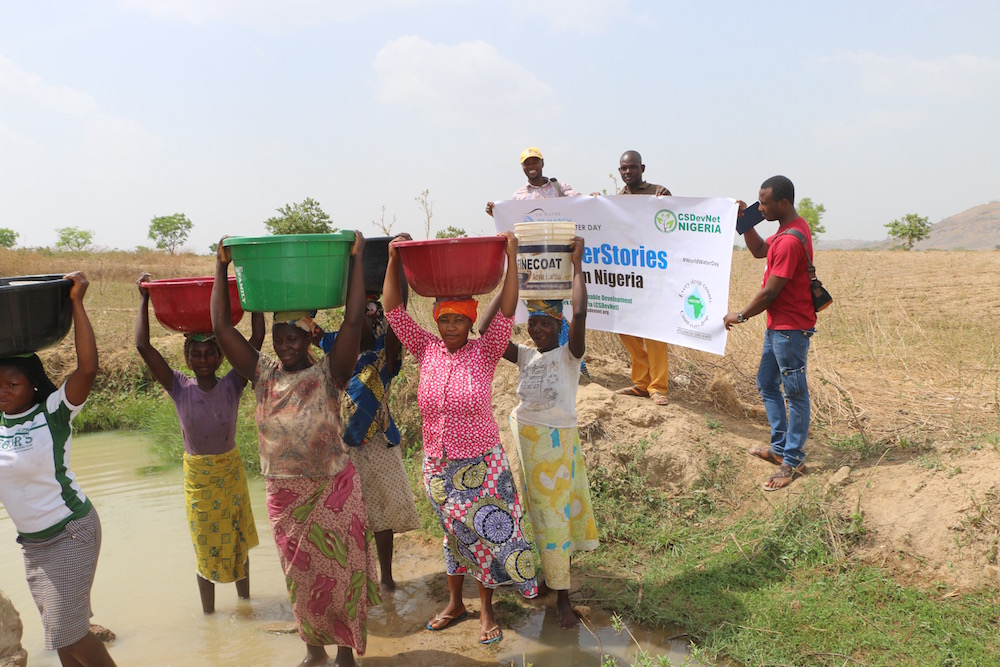 The Climate and Sustainable Development Network of Nigeria (CSDevNet), a coalition of NGOs, says access to potable water is a human right and therefore nobody should be denied of the right.
Dr Ibrahim Choji, the Chairman of the Board of Trustees of CSDevNet, who made this known in Abuja, cautioned that no one should be left behind.
Choji, while speaking on the backdrop of the World Water Day, which was celebrated March 22, said attention should be focused on the importance of water.
"Sustainable Development Goal 6 remains unequivocally clear that water should be `for all  by 2030.
"This implies leaving no Nigerian behind in the race for water.
"Water is vital for survival and, alongside sanitation helps protect public and environmental health. Our bodies, our cities and our industries, our agriculture and our ecosystems all depend on it."
He called on all stakeholders including civil society and faith-based organisations to work together and adhere to key behaviours that strengthen Nigeria's capabilities to deliver permanent and accountable access to water.
"This year's theme -`Leaving no one behind' – adapts the central promise of the 2030 Agenda for Sustainable Development that as sustainable development progresses, everyone must benefit.
"Beyond the November 2018 emergency declaration on water by the Nigerian government, CSDevNet believes that the water crisis in Nigeria constitutes an invitation for newer and innovative ways of ensuring water security for all Nigerians.
"The equitable and sustainable management of all the country's water resources remains a credible key to achieving a prosperous Nigeria as there is no doubt that we are blessed with a blue economy."
Choji said that CSDevNet was advocating for the implementation of new and innovative financing mechanisms by governments, the private sector and development organisations to meet the SDG 6 targets.
He said that for innovative financing of water and sanitation in Nigeria: CSDevNet was proposing the establishment of Water Banks based on domestic resource mobilisation like pension funds, insurance companies using repayable finance to bridge the financing gap.
"A National Water Financing Facility, which will serve as a mechanism for domestic resource mobilisation for the Water, Sanitation and hygiene (WASH) sector with characteristics of pooled investment projects.
"This requires a good governance framework and opportunity for blending private capital with public funding to promote pro-poor policies, blended funding, commercial financing, private equity; and special taxes such as water tax."
Choji said that achieving universal access to water in Nigeria called for intensive capacity building.