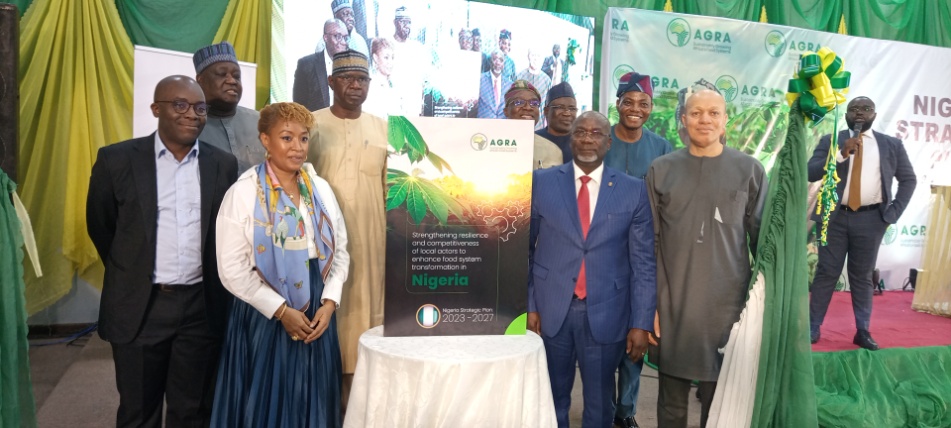 Climate and Sustainable Development Network (CSDevNet) and other stakeholders collaborate on a five-year plan that is demonstrated on a concerted effort to drive a positive change towards a more sustainable future for Nigeria's food system.
This was made in an event organised by Alliance for a Green Revolution in Africa (AGRA) on July 6th 2023, at NAF Conference Event Centre, Abuja, Nigeria. AGRA's 3.0 strategy launch on strengthening the resilience of local actors to enhance food system transformation and the unveiling of the country's strategy 2023-2027 document for Nigeria.
AGRA's intervention over the years in Nigeria include initiatives such as promoting the adoption of improved seed varieties, strengthening agricultural value chains, enhancing soil fertility management techniques and encouraging the use of climate-smart agricultural practices. By focusing on AGRA aims to increase agricultural productivity to enhance household food security boost, strengthening resilience and competitiveness to local actors to enhance food system transformation in Nigeria.
Participants and stakeholders at the launch include representatives from the Ministry of Agriculture and rural Development (FMARD), Gates foundation, National Agricultural seeds Council (NASC), USAID Nigeria, among other host at the launch event.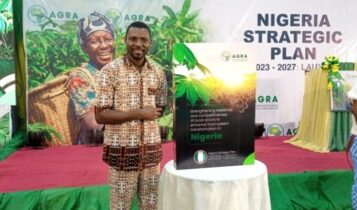 The Director Ministry of Agriculture Gombe, Ibrahim Sajo, in his goodwill message, said that "Gombe's fertile land and favorable climate conditions make it an ideal location for agricultural activities leading to increased production and food security.
He further highlighted various initiatives undertaken by the ministry of agriculture to promote and support the sector.
"These initiatives include providing farmers with access to credit facilities, modern farm inputs and improved farming techniques. Additionally the ministry has been activity involved in training programs to enhance the skills and knowledge of farmers and agro processors in the state," he added.
Ada Osakwe a Board Member at AGRA said that, "Partnership comes at a crucial time when agricultural development plays a significant role in Nigeria's overall economic growth and social development goals."
"With a large population to feed and increasing demands for food security the need for sustainable and inclusive agricultural practices is paramount," she added.
The vice president AGRA, Dr Apollos Nwafor, highlighted the potential of Africa's arable land to contribute significantly to food security not only within the continent but also beyond.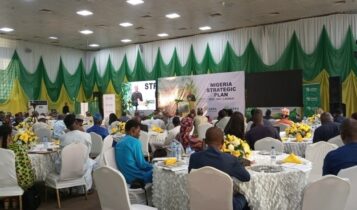 "Africa is known for its vast land resources but unfortunately a large percentage of this land remains uncultivated or underutilized. However with proper investments in agricultural practices infrastructure and technology Africa has the potential to become a global agricultural powerhouse," said Dr Nwafor.
"To fully unlock this potential African government alongside international partners and organisations need to prioritise agricultural development and invest in key sectors such as irrigation mechanisation and access to markets", he concluded.
Mr Stephen Abu, National Network Coordinator at CSDevNet, added that agricultural adaptation has numerous positive impacts on various aspects of the country's economy environment and social well-being.
"Agricultural adaptation has numerous positive impacts it also faces challenges including limited access to financial resources knowledge and technologies," he said.
Abu calls on the government, international organisations and stakeholders to collaborate to provide support promote capacity building and facilities that adapt to sustainable agricultural practices to ensure the success of agricultural adaptation efforts in Nigeria.