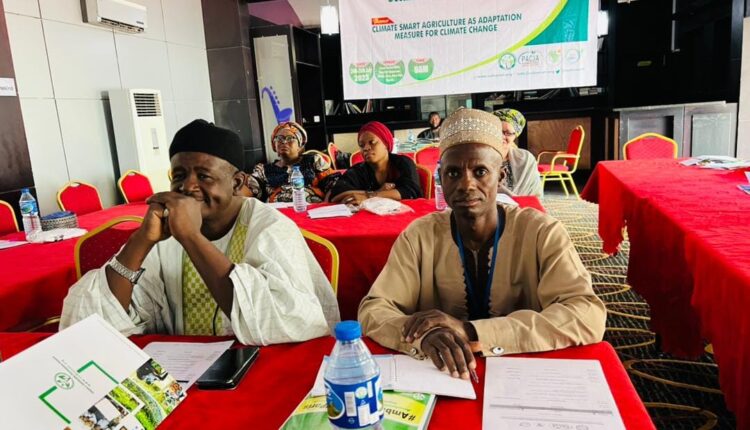 As part of efforts to ensure that climate change does not affect farming and for the protection of the environment, the Climate Sustainable Development Network (CSDevNet) has sensitised farmers and multi-stakeholders in Kano state, Nigeria, on climate change smart agriculture as an adaptation measure for climate change.
The two-days capacity strengthening  workshop was held on 24th and 25th July 2023 at Grand Central Hotel Kano. It was organised to empower relevant stakeholders on carbon credit activities and to strengthen stakeholders' capacity to translate Climate change adaptation (CCA) and Smart Agriculture to farmers in the state.
In his opening remarks, the Director Development Support, Ministry of Planning and Budget, Mr Ajumawa L. A., acknowledge that climate change was a challenge in the sub region.
"The ministry of planning and budget are keen to implementing interventions that take action as the climate issues arise. As we deliberate today, we will like to know the quantum of what the conveyers of this event wish to contribute  to the state," he said.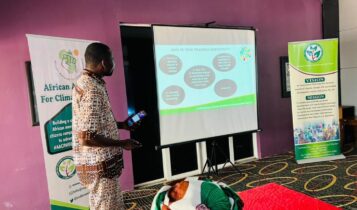 During the workshop, Mr Stephen Abu, the National Network Coordinator of CSDevNet, gave a succinct presentation on "translating climate adaptation and smart agriculture to farmers in Kano state."
He began by explaining the peculiarity of the climate crisis across regions.
"Climate adaptation is not the same all over the world or within the states in Nigeria. For example, the several states in the north is experiencing desertification and drought and down south, the reverse impact of floods are felt," Abu said.
"Furthermore, numerous species of trees and animals that we knew are going into extinct; sadly, our children may never know these wonders of nature," he continued.
Mr Abu admonished all stakeholders present (the government, civil society, large and small scale agri-entrepreneurs, etc.) to respond to the call of climate justice.
"According to Intergovernmental Panel on Climate Change (IPCC) Third assessment report defines adaptation as adjustment in ecological, social or economic system in response to actual or expected climate stimuli and their effect or impact," he highlighted.
"We wish to experience these three stages of climate smart agriculture in this region. First, increased productivity of more food for healthier nutrition, security and income boost especially for the 75% of the world's poor populace who live in rural areas and mainly rely on agriculture for their livelihood," Abu said.
"Second, we want enhanced resilience that reduces our vulnerability to drought, pest diseases and other climate related risk and shocks. Also, we want to improve our capacity to adapt and grow food sustainably in the face of longer term stresses like shortened season and erratic weather pattern. Lastly, we envisage reduced GHG emission for each calorie/kilo of food produced. We must avoid deforestation and identify ways to absorb carbon out of the atmosphere as we insist that our forest resources do not go into extinction," he added.
Mr  Ibrahim  Muhammed S., one of the Zonal Coordinators of CSDevNet, reacted to sustainable sources of energy as alternatives to deforestation and charcoal production. He mentioned that briquette, which are produced from agricultural waste, can be used to cook and plays better role than what charcoal does.
The participants sincerely appreciated the organisers and reiterated concrete steps they would take in climate change smart agriculture as an adaptation measure for climate change.